It's the trending transit that everyone is scared of, but you really can survive Mercury Retrograde in Aquarius!
Mercury retrogrades from 30th January to 20th February 2021, with a two-week shadow period either side.
Therefore this Mercury retrograde in February 2021 will be prime time for communication chaos, travel disruption and technology failures.
But it's not all bad news – this is a great time for second attempts and anything that's prefixed with 're'.
So what does Mercury Retrograde in Aquarius mean for you?
With a stellium in Aquarius in February, the first Mercury retrograde of the year will be defined by major 11th house energy and themes.
To survive Mercury retrograde, you'll need to pay attention to a few Aquarius-influenced areas…
Technology
Aquarius is the most technology-focused sign of the zodiac, so when Mercury goes retrograde here, we can expect major tech glitches.
It's a good idea to back up your devices and hold off making any big ticket technology purchases until after this retrograde.
Friendships
Social distancing makes it harder to maintain friendships, but added technology problems bring chaos to connections.
From failed zoom calls to stray messages that get lost in cyber space, friendships will be challenged by Mercury retrograde.
If you find yourself tangled up in a tricky situation involving your friends, try to get some clarity before jumping to conclusions.
Is the angry message they sent really angry or are you just reading too much into it?
Messages can get lost in translation under this transit, so read, re-read and read again before replying!
Collective Activism
Another theme of Aquarian energy is using our individual power as part of a collective towards a common goal.
Any team or group projects you're involved in could become a bit confusing during this transit.
However great the cause is, you'll find it harder to get your message heard at this time.
You can use this transit to refine and rework your mission, ready for launching post-retrograde.
Social Networks
Our virtual connections are more likely to be problematic during this transit, as Aquarius also rules social networks.
Facebook in particular has been plagued by privacy problems, and these could resurface during this period.
Don't be surprised if your favourite social networks return to how they used to operate, before algorithms and advertising took over.
See Also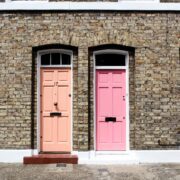 The revival of old-school social networks, like Bebo and MySpace, will also challenge some of the current social platforms.
Double check your captions and privacy settings before you post – unless you want the world to see your latest update.
Exes
The return of an ex-friend and/or ex-lover is common during this transit, as exes show up in the 11th house in astrology, ruled by Aquarius.
Sometimes people deserve second chances and that's okay.
But beware of buyer's regret if you revive a romance or friendship too soon.
An ex is an ex for a reason, so make sure those issues are resolved or they will rear their ugly heads again.
Social Distancing
Although Aquarians are known for their humanitarian qualities, they're often the outsiders of the group, retaining their all-important personal space.
The concept of social distancing is quite an Aquarian idea, so when Mercury retrogrades, could we see these rules being relaxed?
Maybe not officially, but forgetting about the rules during this transit inevitably leads to further problems with the spread of COVID-19 at a later date.
For more tips on thriving and surviving during this tricky transit read the Mercury Retrograde survival guide.