Cancer July 2021 Horoscope
Cancer season is a lively one this year and you're ready for your water sign summer to start splashing!
Venus is vibing in your 2nd House of money and self-worth, so there's little chance of you selling yourself short in any area of your life right now.
The New Moon in your sign on the 10th has a good vibes only feel about it, so manifest whatever you want. You've well and truly got this, Cancer!
By the time the Sun moves out of your sign at the end of the month, you'll be ready for a slower pace, with some quiet time required to focus on your finances.
An Aquarius Full Moon on the 24th illuminates the ties that bind, so watch out for news regarding your joint ventures and commitments. 
Cancer Fashion Horoscope
Every month I use the Fashion Oracles to draw a card for each zodiac sign.
The famous fashion faces and style icons deliver an important message for your zodiac sign, contained in the illustration and words on the card.
What message is this month's fashion oracle card reading delivering for you?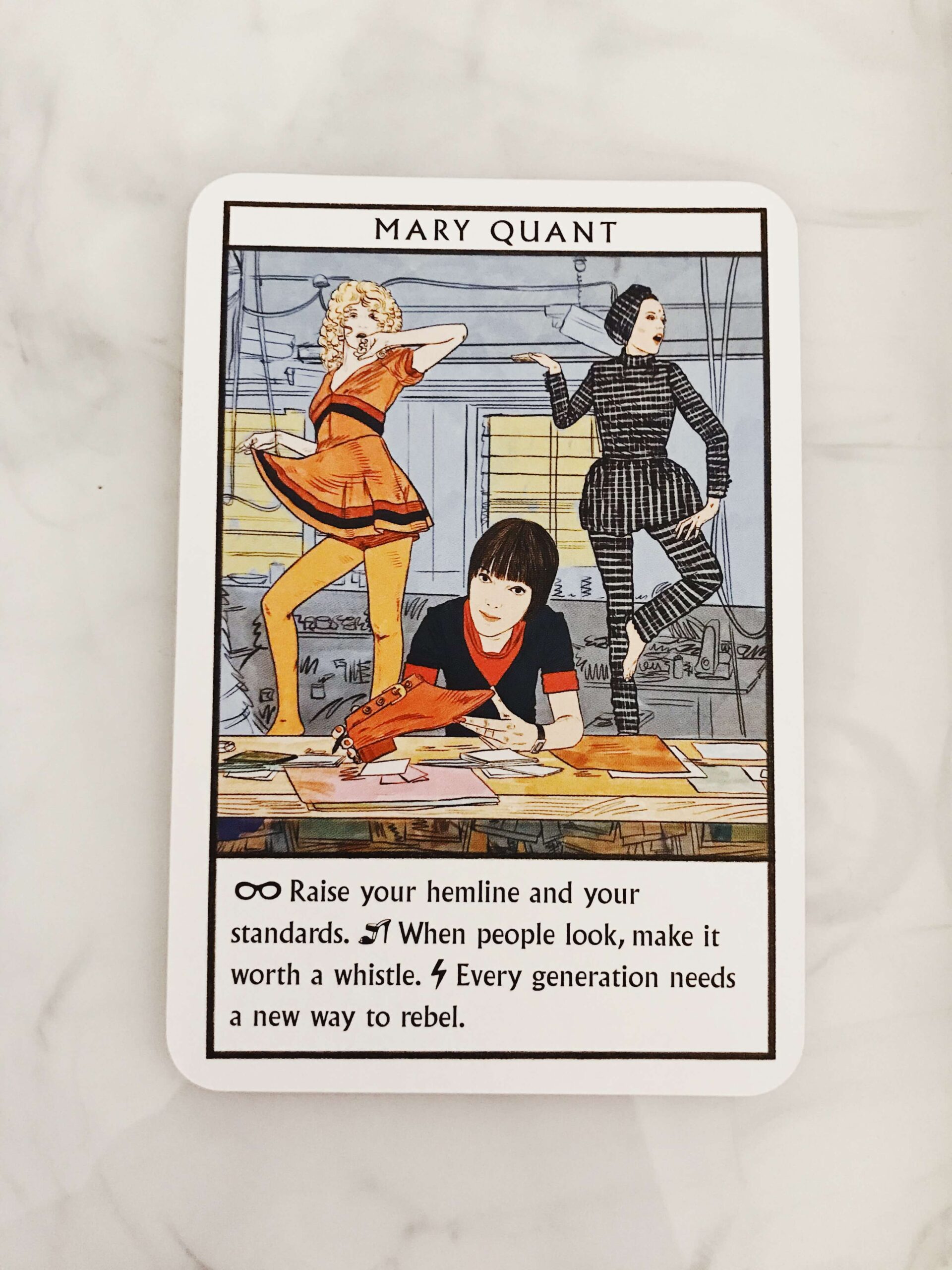 Mary Quant
Often cited as the most iconic and influential fashion designer of the 1960s, Mary Quant was known for pushing the boundaries in her field. 
The commercially-minded designer championed the mini skirt and hot pants, rebelling against the norm at the time with super-high hemlines. 
When this card appears, it provides encouragement to take risks and push your own boundaries.
You might not need to raise your hemline but do you need to raise the stakes?
The Aries weather this month is providing the spotlight. People are looking, dear Cancer, make it worth a whistle.