You've looked at lists of the best tarot decks and oracle cards online, but how do you decide which deck is the one for you?
If you know your own birth chart, or the person you're buying for's horoscope, you can choose a tarot deck based on this.
You don't always have to shop tarot cards based on your zodiac sign, though.
If you want to connect with the cards on a more intuitive level, try shopping for decks that align with your moon sign.
Or look at your 8th house and 12th house signs, where intuition and psychic ability shows up.
Below are some ideas for tarot cards and oracle decks that align with the energy of the zodiac signs.
Which ones speak to your sun sign, moon sign and 8th/12th house placements?
Aries Tarot Card Deck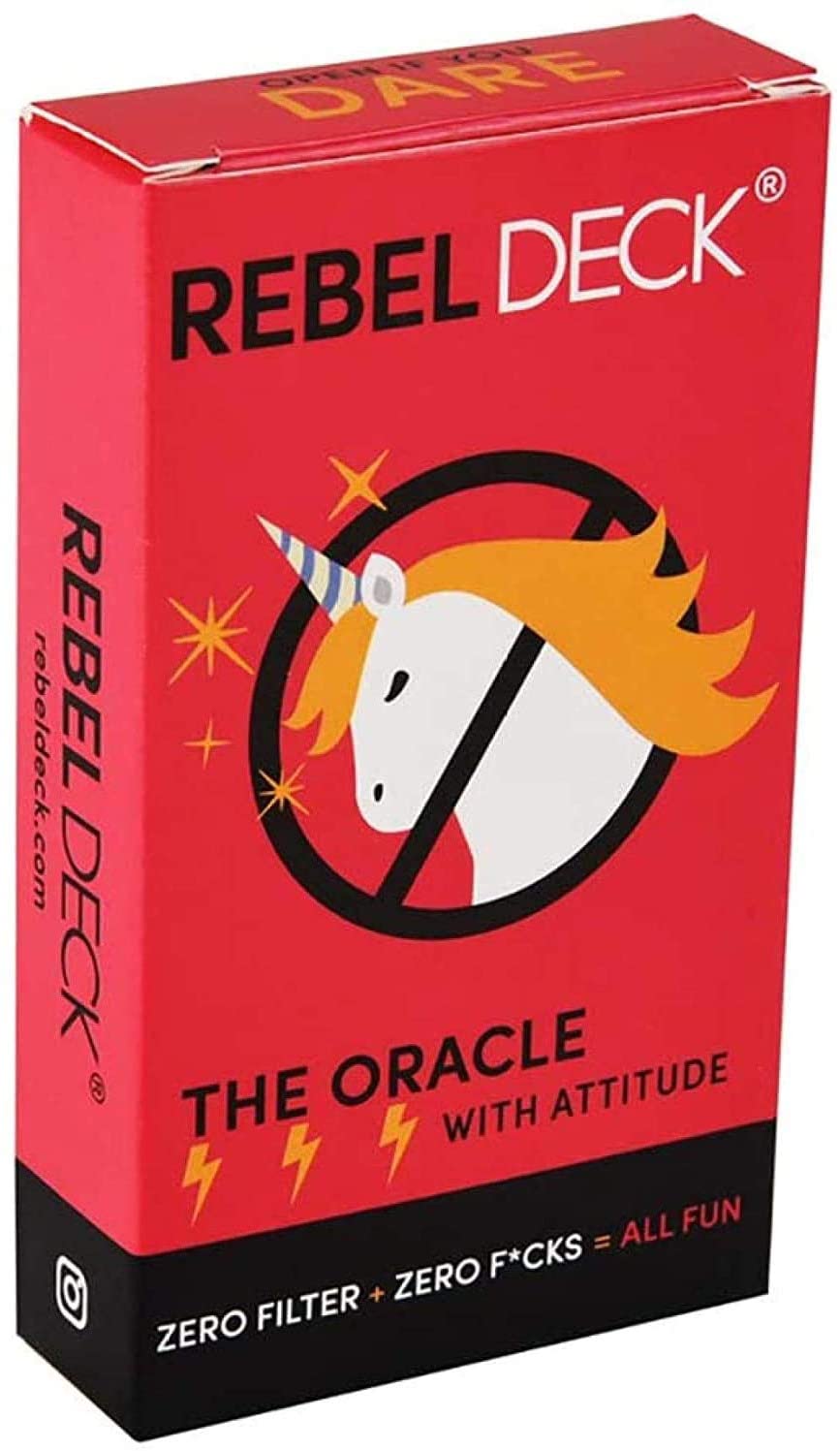 Rebel Oracle Deck
Rams like to get straight to the point in as few words as possible, so the best Aries tarot card or oracle deck needs to do just that.
Hidden meanings and flowery imagery may test a no-nonsense Aries, who prefers cards with obvious and transparent messaging.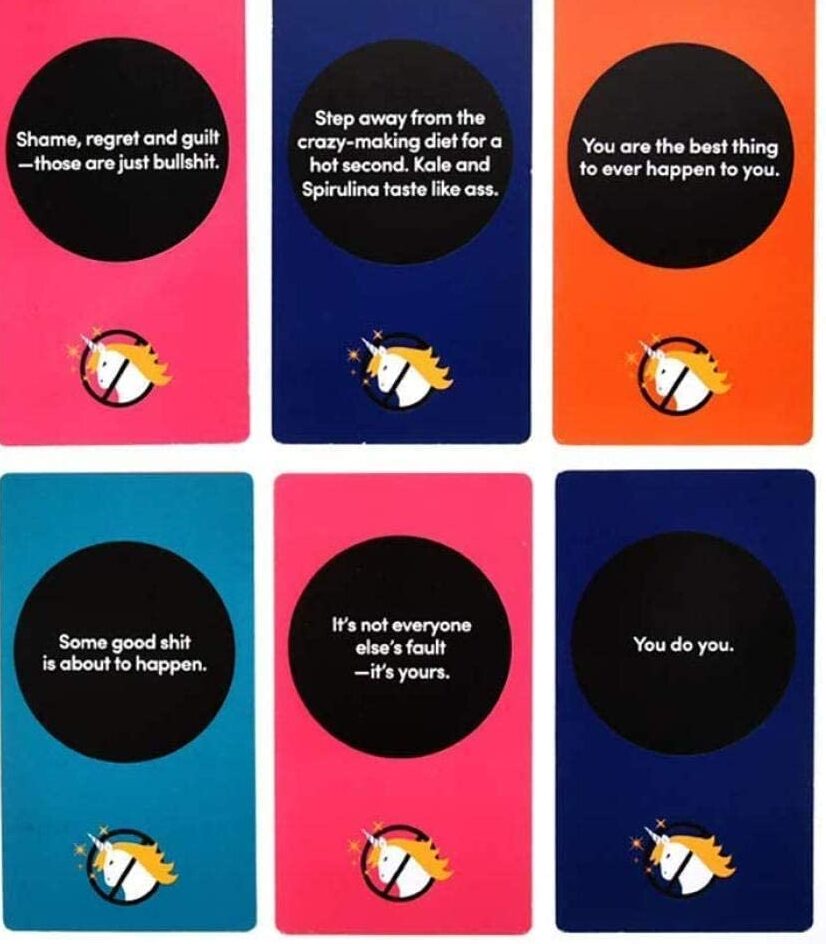 The Rebel Oracle Deck ticks those Aries boxes with its promise to provide 'zero filter, zero f*cks, all fun'.
An Aries seeking guidance from the cards will appreciate the snappy one-liners that appear on this oracle-deck-with-attitude's designs.
Taurus Tarot Card Deck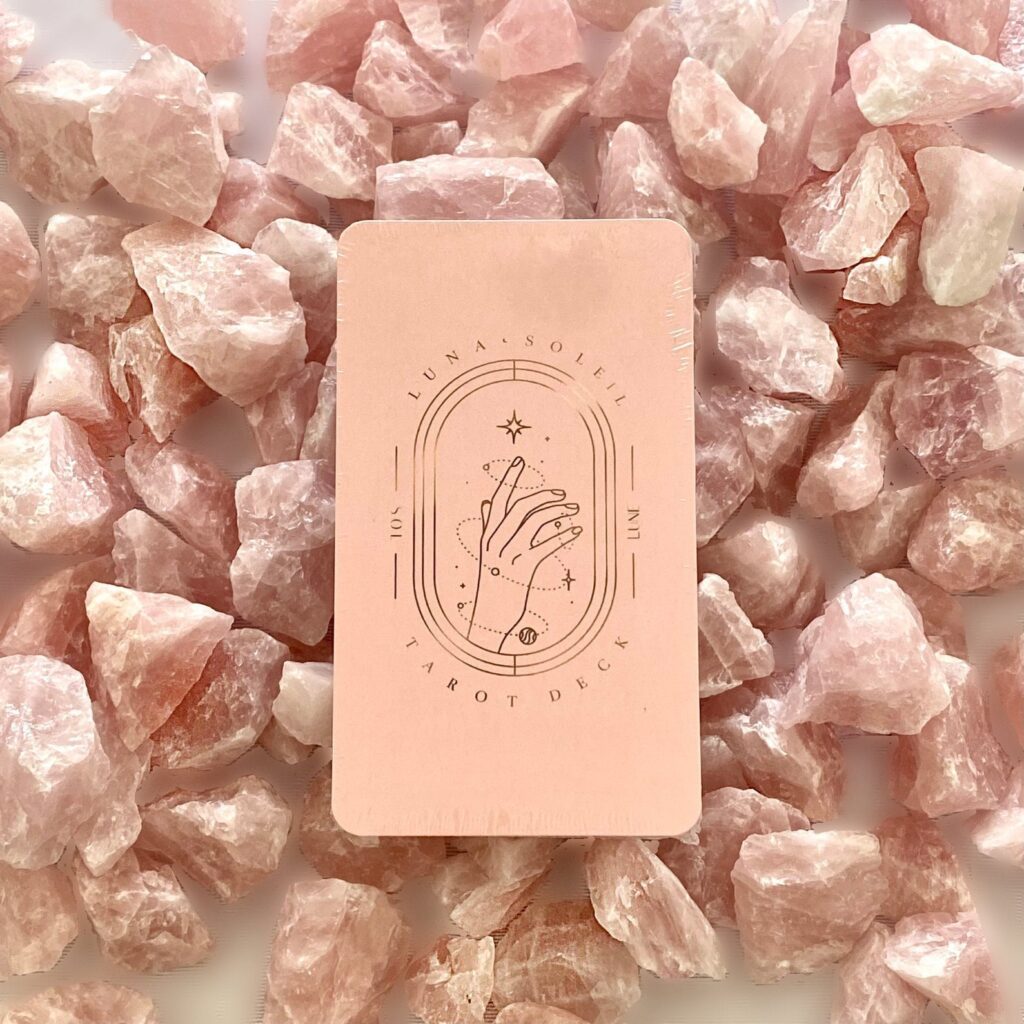 Luna Soleil Rose Quartz Tarot Deck
Featuring a romantic blush pink and gold design, this feminine illustrated tarot card deck is perfect for Taurus.
The 78-card tarot deck comes with a linen tarot card bag, rose quartz crystal and guidebook, making it an ideal gift for Taurus witches.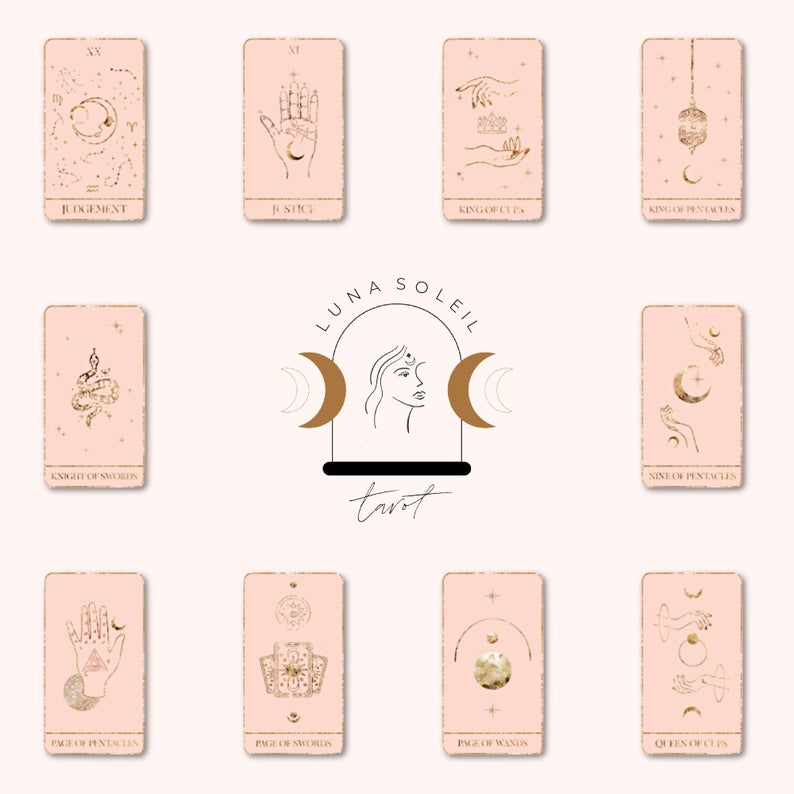 Try using the luxury tarot cards and rose quartz as part of a new moon ritual to guide you toward new beginnings.
Gemini Tarot Card Deck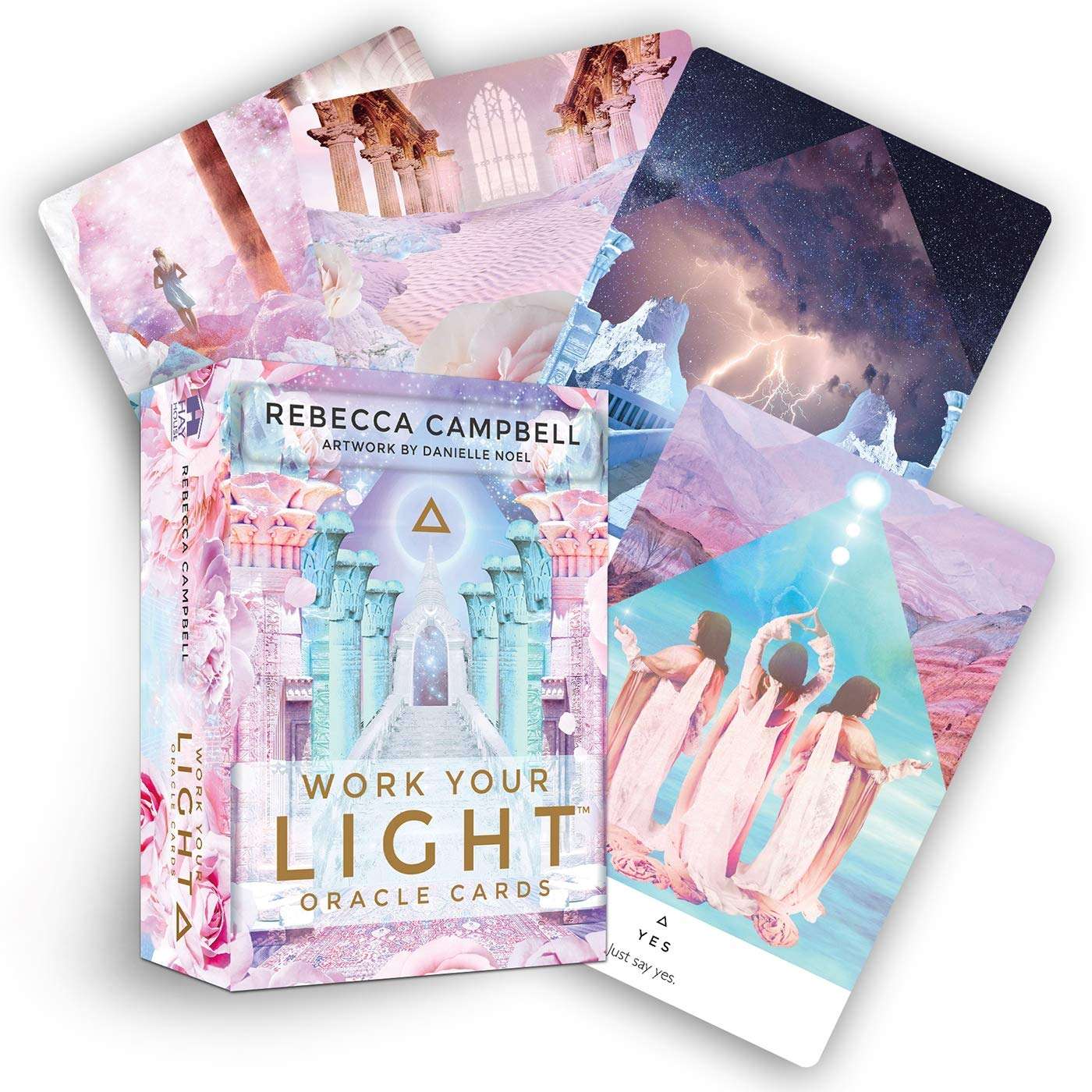 Work Your Light Oracle Cards
Geminis are the communicators of the zodiac, so they are natural tarot card readers, translating the words and images with ease.
This 44-card oracle deck keeps things light and bright, allowing Geminis to find positivity in the imagery of the cards.
There are five suits in the Work Your Light Oracle Cards deck, with a handy guidebook to help with interpretation of the cards.
Cancer Tarot Card Deck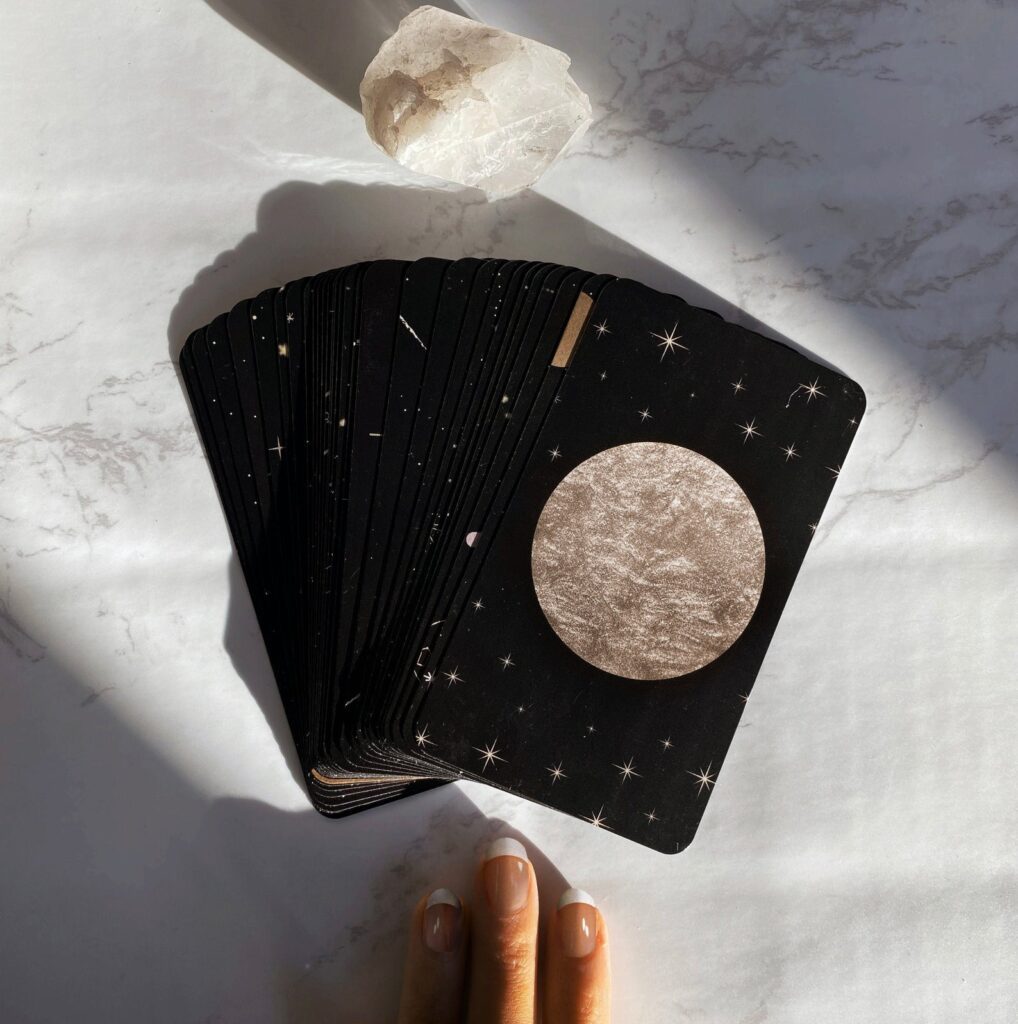 Wild Moon Oracle Card Deck
This oracle card deck features beautiful lunar phase illustrations, making it ideal for Cancers, who are ruled by The Moon.
The 30-card Wild Moon oracle deck comes in a linen bag with a healing crystal and guidebook included to help with interpretations.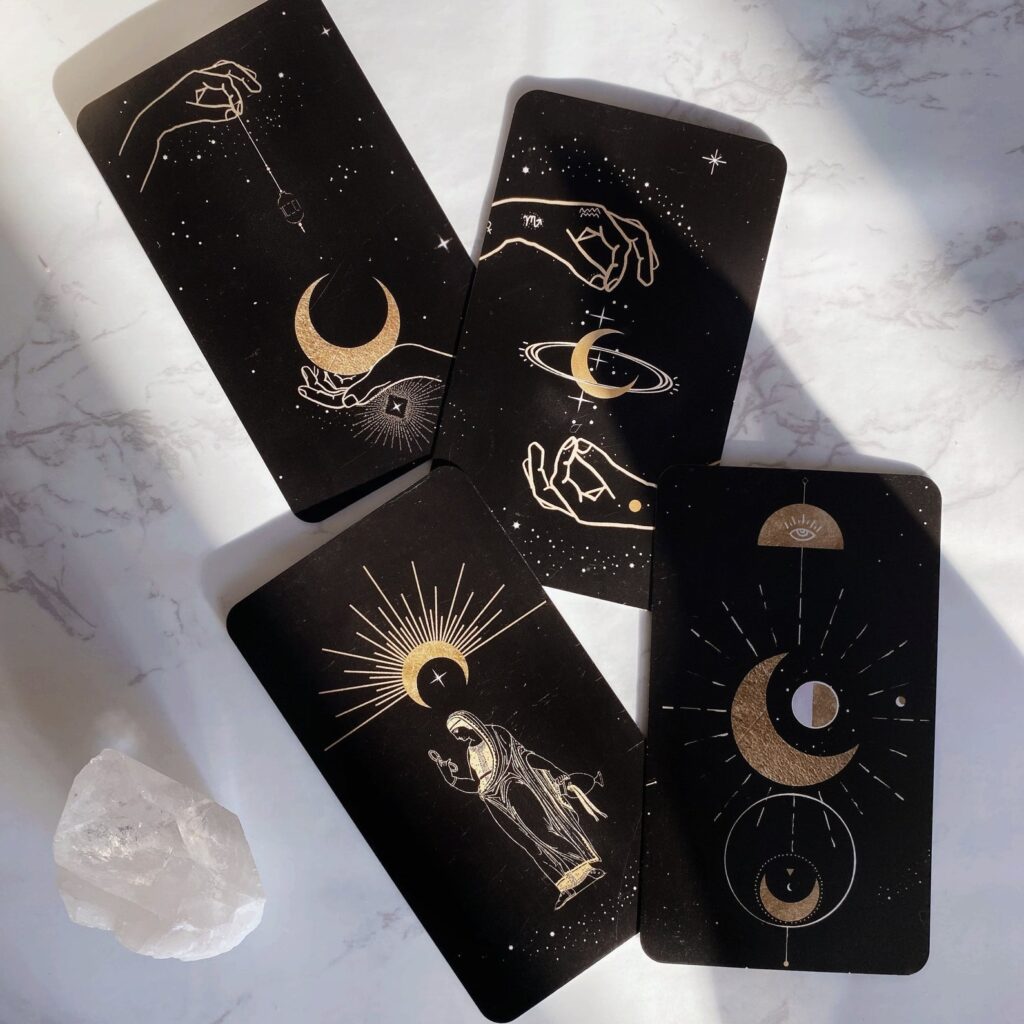 Call on your inner lunar goddess and use this stunning oracle card deck as part of a new or full moon ritual.
Leo Tarot Card Deck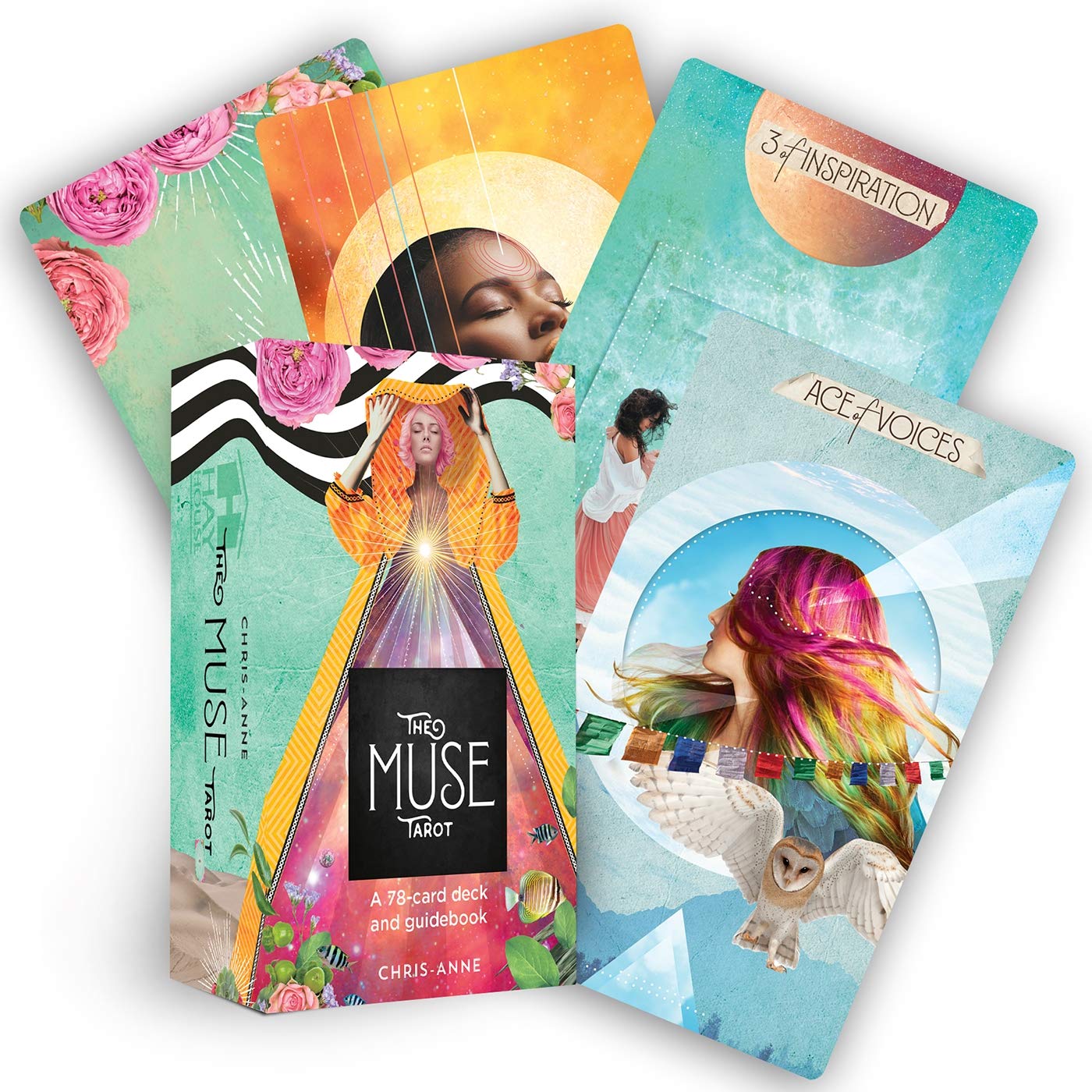 The Muse Tarot
Flamboyant Leos are used to being everyone's muse, so they'll enjoy exploring this magical tarot deck.
Creativity is at the heart of this colourful 78-card tarot deck, where the traditional cards and suits are reimagined with poetic flair.
If your inner Leo is in need of divine creative inspiration, these are the tarot cards that will illuminate your path to a brighter future.
Virgo Tarot Card Deck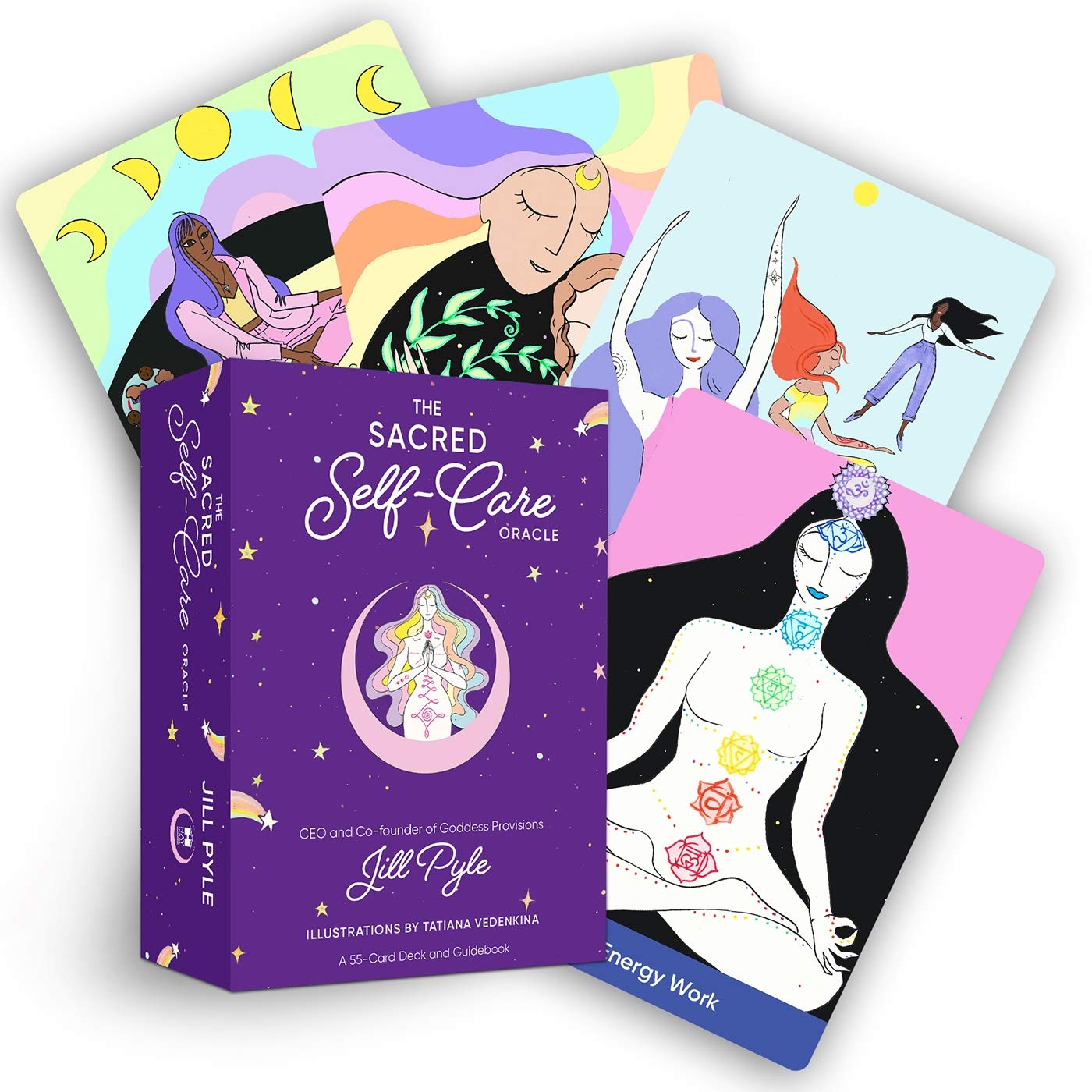 The Sacred Self-Care Oracle Card Deck
Grounded Virgos are all about that mind, body and spirit connection, so they'll appreciate this self-care oracle card deck.
With encouraging mantras, journal prompts and ritual inspiration, this 55-card deck is ideal for detail-orientated Virgos.
Use this oracle card deck to seek guidance on your work and wellness routines.
Libra Tarot Card Deck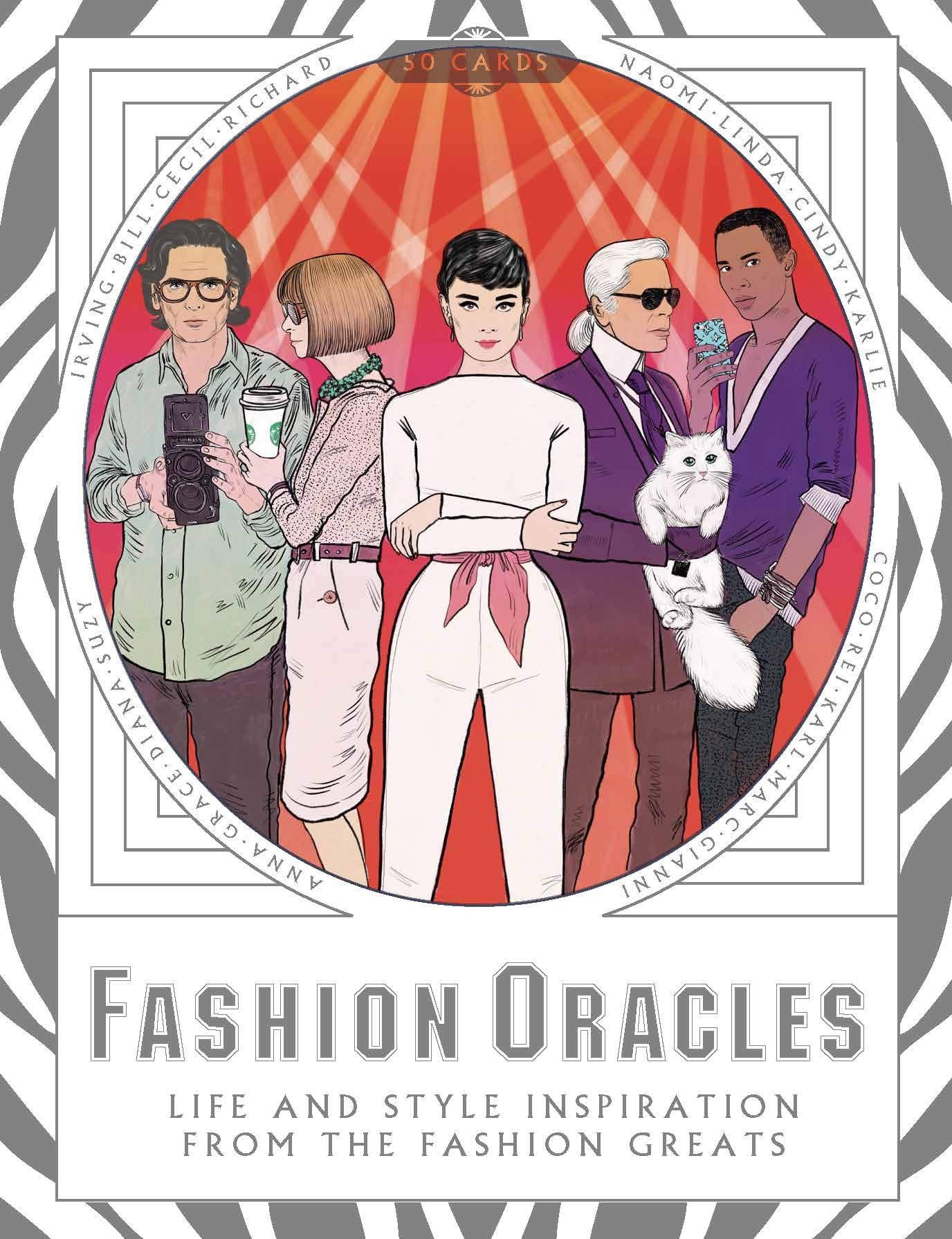 Fashion Oracle Cards
Fashion-loving Libras will appreciate the light-hearted nature of these Fashion Oracle Cards, featuring some of fashion's famous faces.
From Coco Chanel to Kate Moss, the cards in this sartorially-inspired oracle deck include both style and spiritual advice.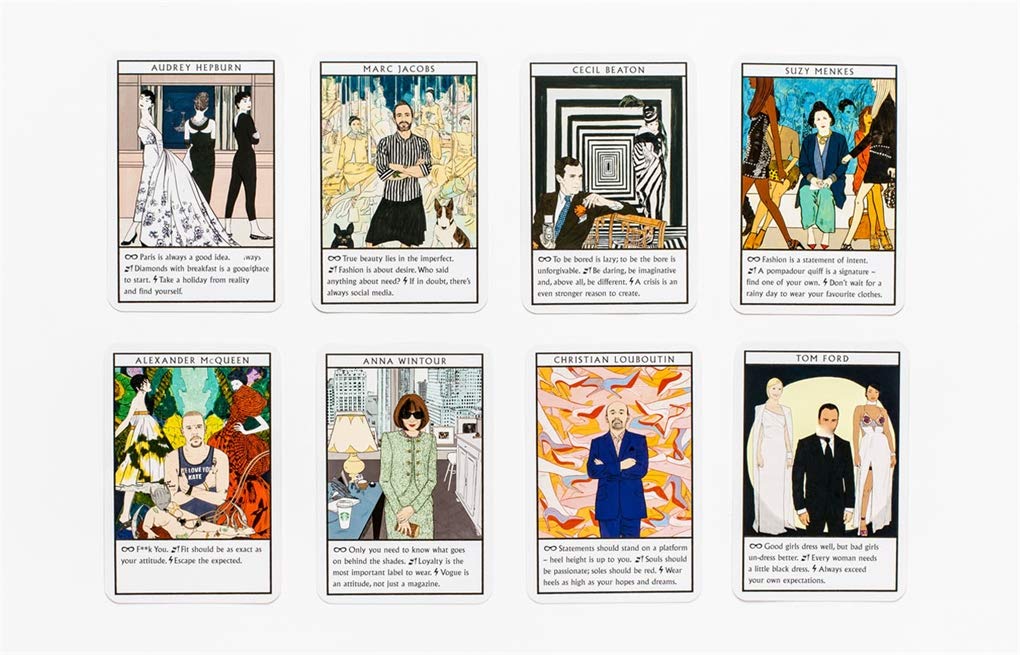 So if you need a deck that can provide inspiration for your wardrobe, in addition to your wellbeing, this is the one for you.
Scorpio Tarot Card Deck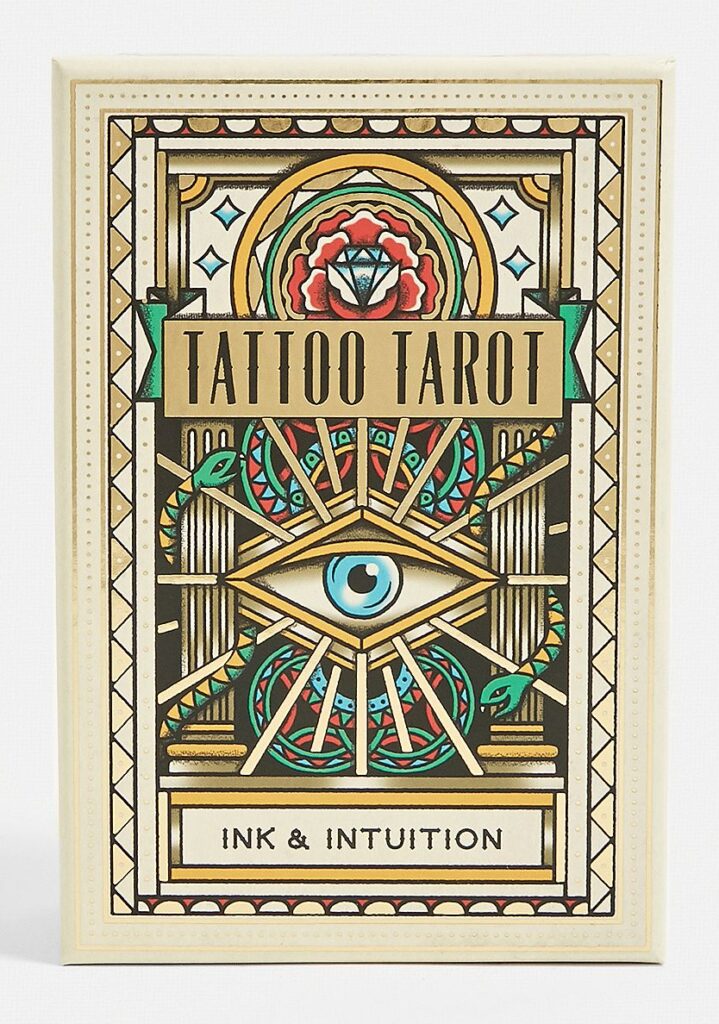 Tattoo Tarot Card Deck
The best tarot cards for Scorpios come with an alternative edge, so the Tattoo Tarot Card Deck is perfect.
The 78-card tarot deck is based on the original Rider Waite tarot cards, designed by Pamela Colman Smith, so it's a twist on the traditional that Scorpios love.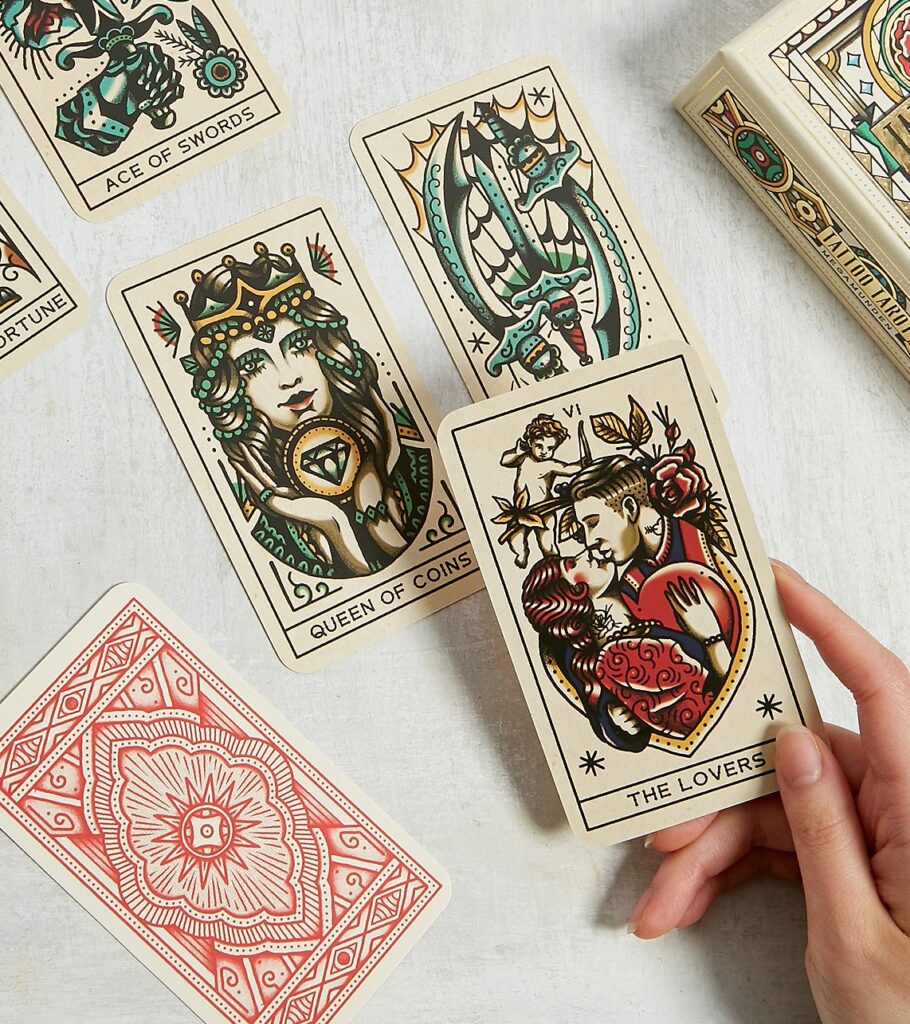 A comprehensive guidebook allows Scorpios to delve into the dark side of this tarot deck with ease.
Sagittarius Tarot Card Deck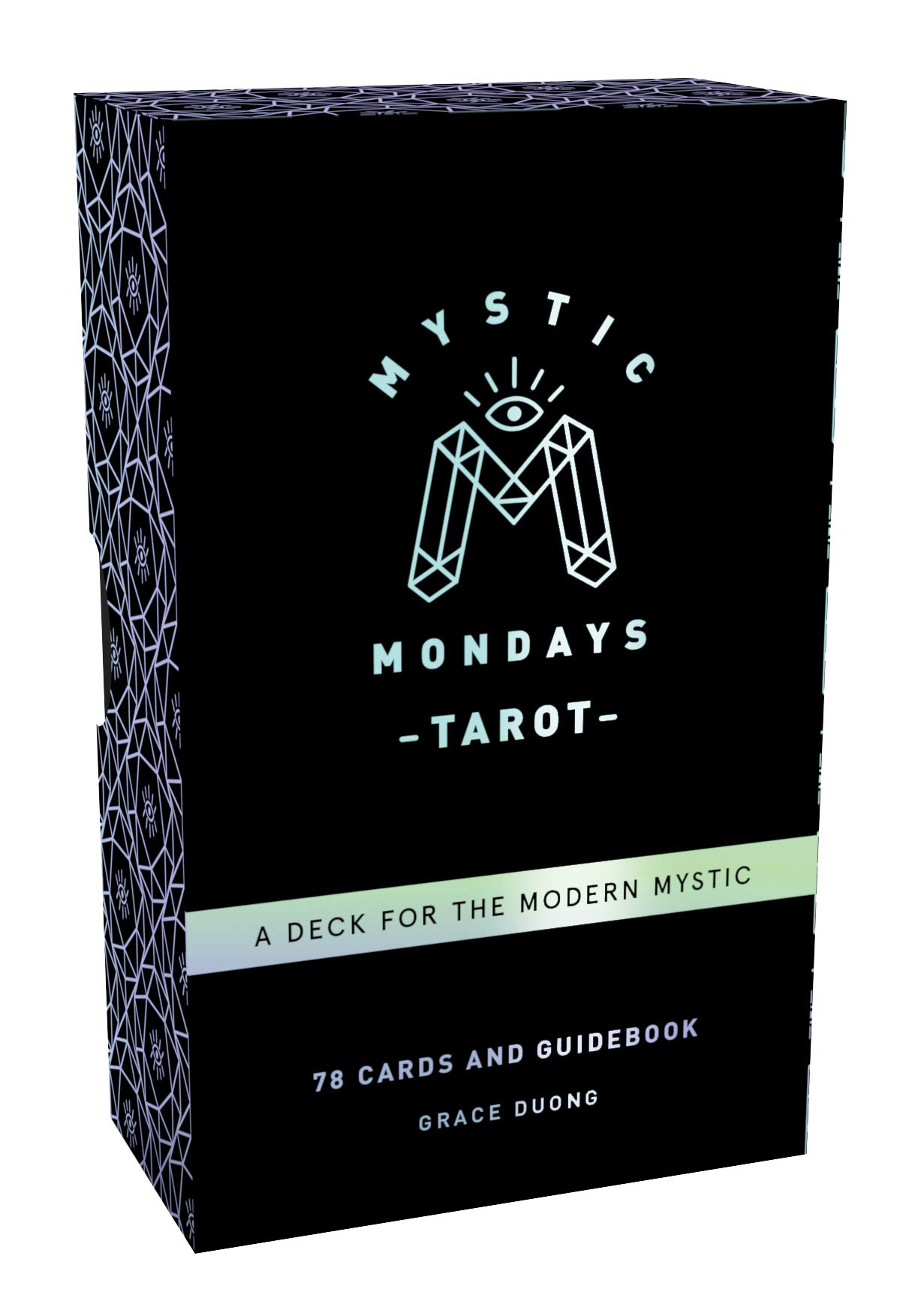 Mystic Mondays Tarot Card Deck
Featuring vibrant illustrations and a shiny holographic edge, these tarot cards are ideal for gregarious Sagittarius readers.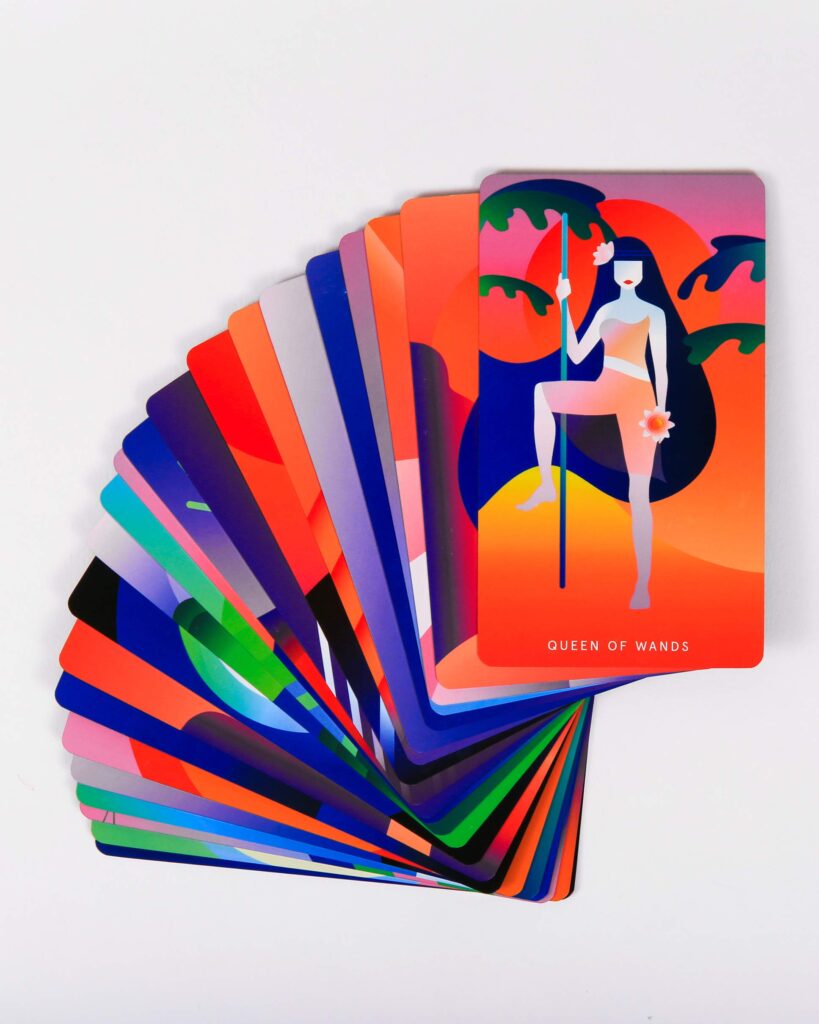 The 78-card Mystic Mondays tarot card deck is based on the standard major and minor arcana, with colourful designs that encourage positive vibes via interpretation.
This deluxe tarot deck is guaranteed to make an appearance at the many parties its Sagittarius owner throws.
Capricorn Tarot Card Deck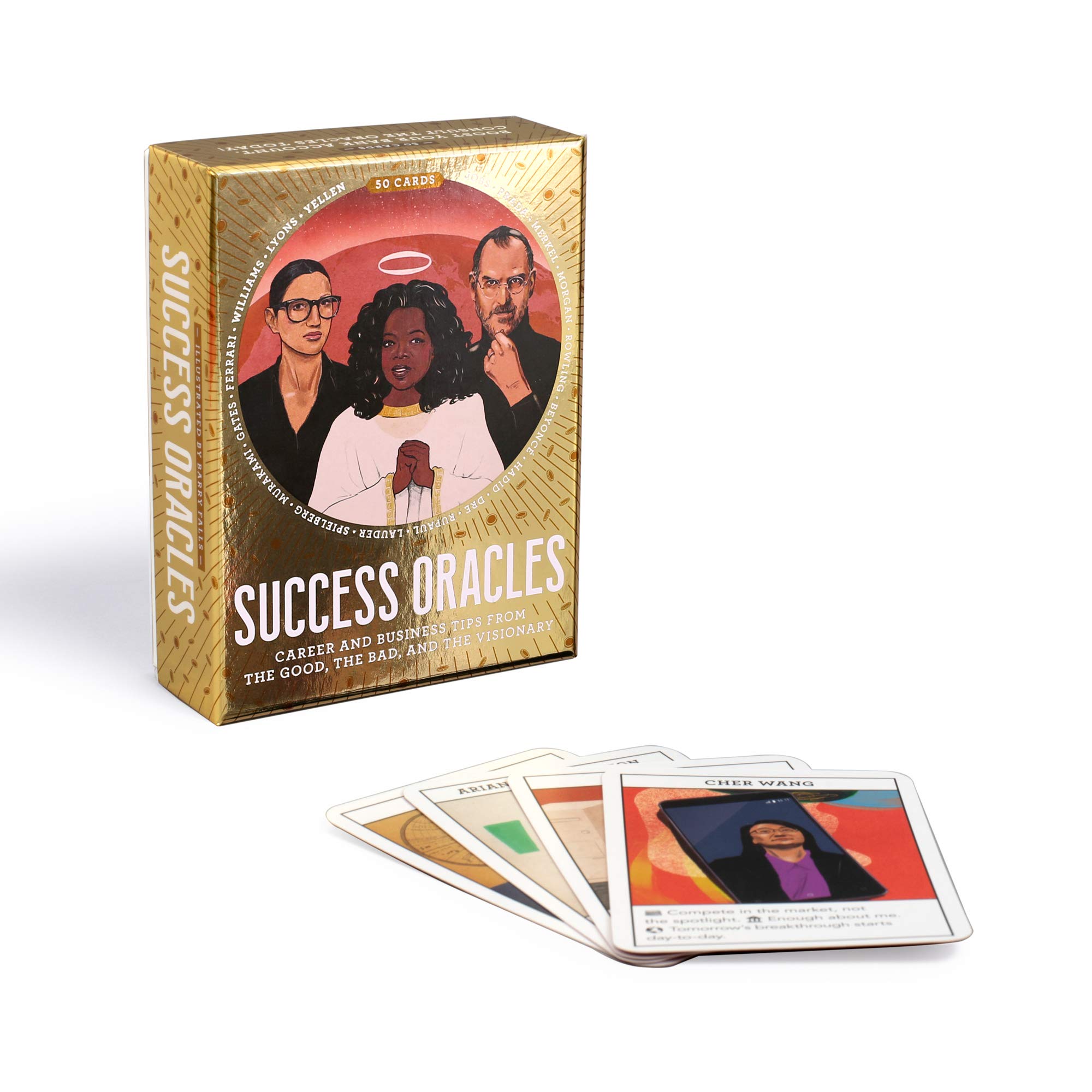 Success Oracle Cards
Straight-laced Capricorn isn't known for being an intuitive sign – except when it comes to cold hard cash and success, of course.
The Success Oracles deck features spiritual guidance from all their favourite social climbers, business visionaries and CEOs, including Oprah, Beyonce and Bill Gates.
This is a deck that Capricorns can truly connect with, when they face a rare crisis in confidence or need clarity in finding that next rung on the ladder.
Aquarius Tarot Card Deck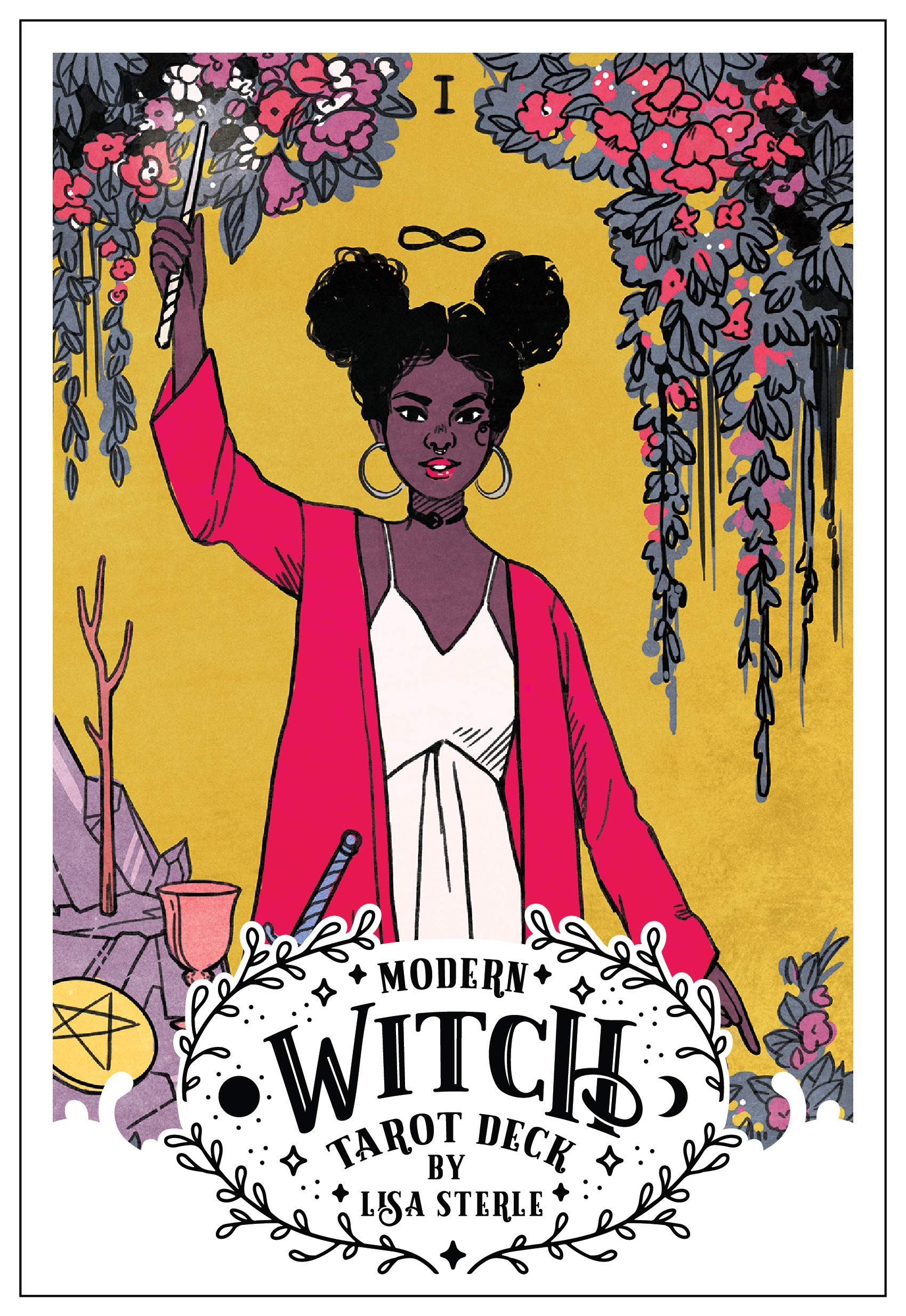 Modern Witch Tarot Deck
This enigmatic air sign likes to stand out from the crowd, so the best tarot deck for Aquarius people is one that's different to the rest.
Enter the Modern Witch Tarot Deck, which takes unique to a whole new level.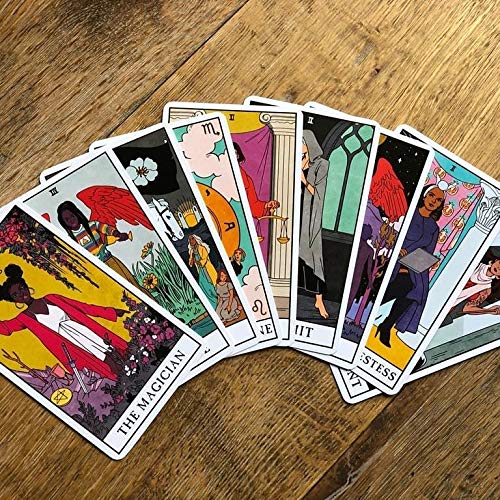 This boundary-pushing tarot deck features inclusive illustrations of modern day witches, reimagined as the traditional tarot card symbolism.
It's a feminine tarot deck where women, people of colour and other marginalised groups in society are represented, which humanitarian Aquarians will love.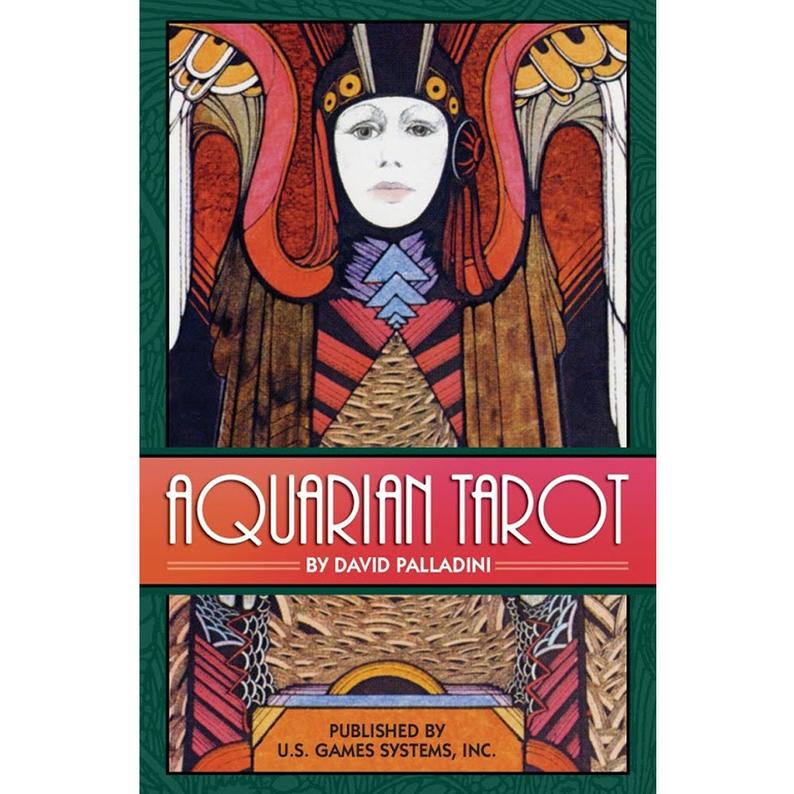 There is also an actual Aquarian Tarot Card Deck, named after the zodiac sign.
It's a beautiful art-deco inspired deck, so it's another option when it comes to choosing tarot cards for Aquarius.
Pisces Tarot Card Deck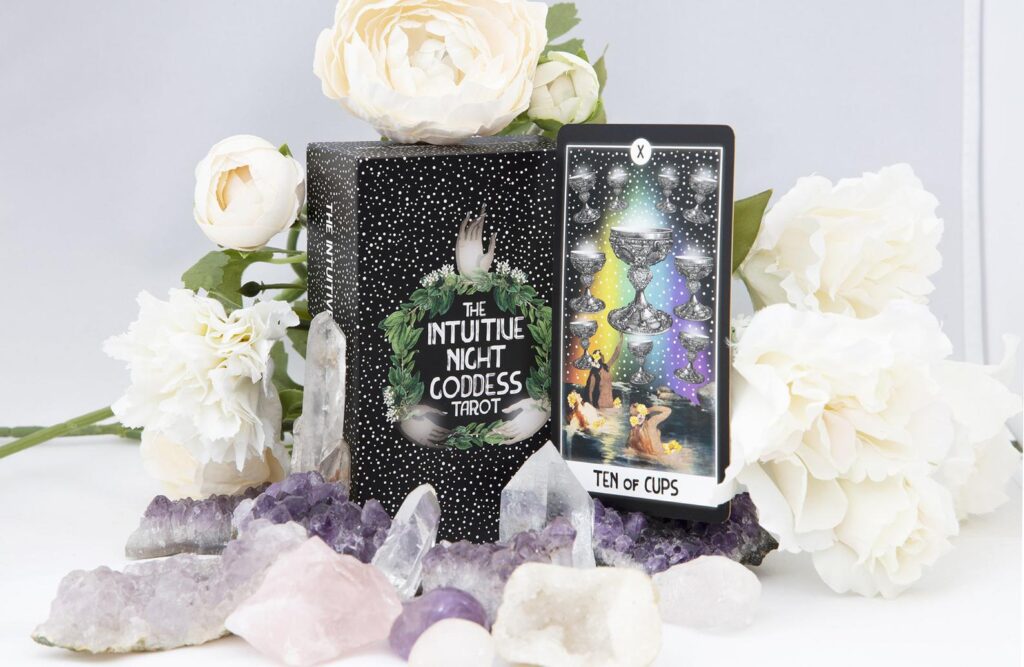 The Intuitive Night Goddess Tarot Deck
As the last sign of the zodiac, Pisces is connected with the night, darkness and inner wisdom.
This 78-card Intuitive Night Goddess tarot deck is perfect for Pisces, who want to interpret subconscious thoughts and dreams via the cards.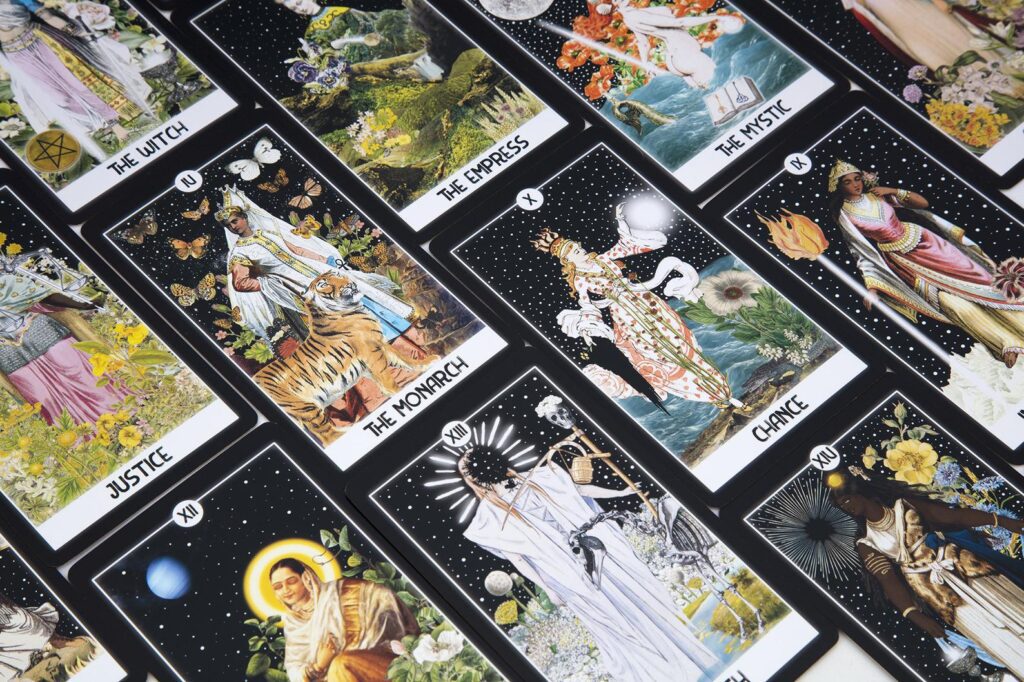 The feminine nighttime goddesses featured on the cards are designed to draw out intuition and guidance, connecting to the reader on a deep soul level.