If you were born with an Aries Ascendant, then you'll want to learn more about famous Aries Rising celebrities and their style.
In astrology, the Rising Sign is the zodiac sign that was rising on the eastern horizon at the exact time and date that you were born.
So if you have an Aries Ascendant, or Aries Rising, in your natal chart, then this zodiac sign rules the First House of your birth chart, influencing your appearance, profile and how others take you at 'face value'.
Lots of famous people were born with Aries Rising, affecting our first impression of them based on what we see at surface level through their physical appearance, outfits and image.
Aries Ascendant Appearance: What do Aries Rising look like?
There's a rock star quality to many famous Aries Rising celebrities, who are often most recognised for their striking facial features, hairstyles and hats.
The Aries Rising aesthetic leads from the head first and this is typically what we notice first about people who have this placement in their birth chart. 
Sharp haircuts, red lipstick and big hats are typical Aries Rising style traits and they love being noticed for their strong fire sign aesthetic.
Aries Rising Personality Traits
You may hear Aries Risings before you see them, as fire signs make their presence known through their passionate opinions and loud voices. Aries Rising singers and actors have clear, direct voices that don't have any problems being heard.
Although Aries Ascendants look like natural leaders, positioning themselves as the frontman/woman of the band or star of the show, it might not be a role that feels all that comfortable to them. Aries Rising can often be perceived as the leader when they're actually more happy taking on a less high profile role. Depending on the rest of their birth chart, an Aries Rising might not have the natural leadership qualities that someone with an Aries Sun has.
People born with Aries in the 1st House have Mars as their chart ruler. This can often give the impression that they are passionate, combative and argumentative. Unless they have a softer Sun sign or Moon sign, this cardinal sign energy can be intimidating to people when they first meet the Aries Ascendant.
Famous Aries Rising Celebrities
Stevie Nicks
Gemini Sun/Capricorn Moon/Aries Rising
The bohemian Fleetwood Mac frontwoman made big hair and top hats cool, channelling a 'head first' Aries Rising aesthetic on stage. With a cool Capricorn Moon, Stevie's comfort zone is dressing in all black ensembles but her Gemini Sun adds some sparkle to her witchy aesthetic.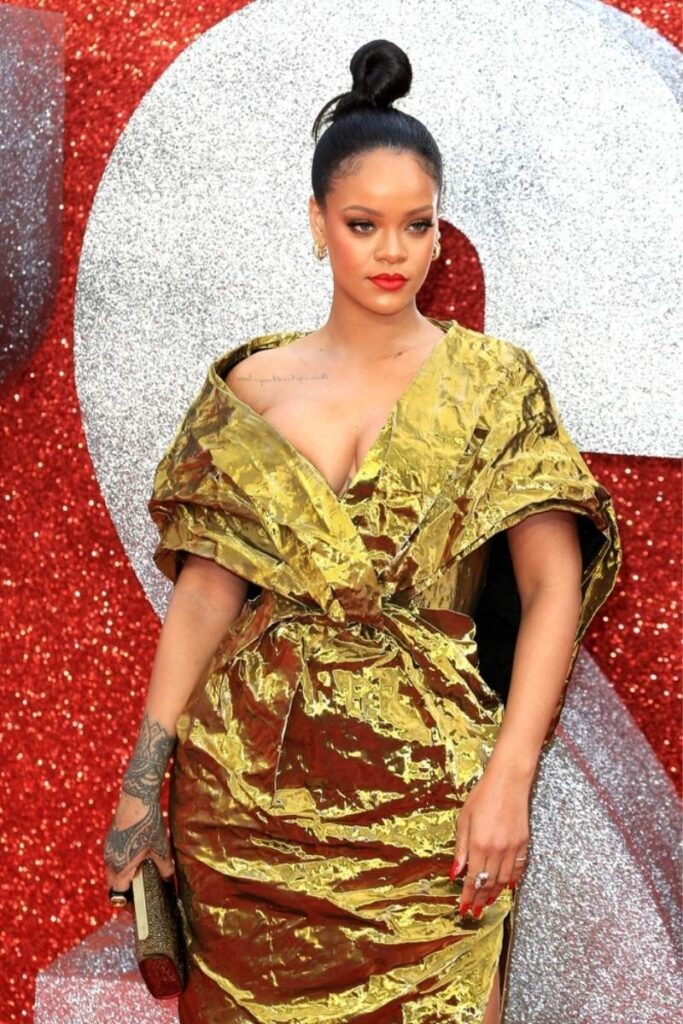 Rihanna
Pisces Sun/Aries Moon/Aries Rising
Born with the Sun in Pisces, Rihanna's public and on-stage persona is very much influenced by her Aries Rising. The Barbados-born popstar and fashion designer also has an Aries Moon, so she feels comfortable dressing in more provocative outfits than her more introverted Pisces Sun leans towards.
John Lennon
Libra Sun/Aquarius Moon/Aries Rising
Perhaps the most rebellious Beatle, John Lennon was known for being outspoken, passionate and looking super cool. A peace-loving Libra with a humanitarian Aquarius Moon, John was a rebel with a cause who didn't believe in adhering to style rules, saying, "I'm not going to change the way I look or feel to conform to anything". Like many Aries Rising people, John's face and hair attracted much attention, leading to many imitations of his iconic rock star look.
Nico
Libra Sun/Cancer Moon/Aries Rising
The German singer, songwriter, musician, model and actress rose to fame in the 1960s as Andy Warhol's muse and singer with The Velvet Underground. Her sharp bangs hairstyle and androgynous fashion sense make her a classic Aries Rising style icon.
Marianne Faithfull
Capricorn Sun/Pisces Moon/Aries Rising
Mick Jagger's former flame was the face of swinging '60s style and her blunt bangs are still an iconic look. Aries Rising are often noticed for their striking facial features and Marianne's famous face is certainly what set her apart from many style icons of the decade. A cool, ambitious Capricorn Sun, Marianne's bohemian style is influenced by her Pisces Moon, while the leather-clad rock chick vibe is 100% Aries Rising.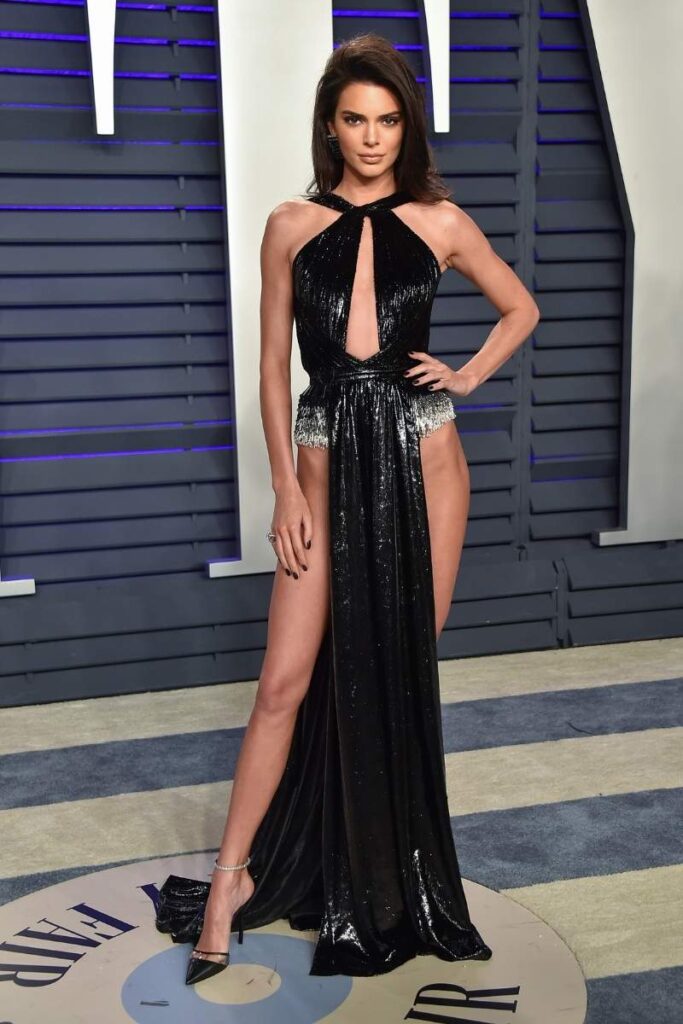 Kendall Jenner
Scorpio Sun/Aries Moon/Aries Rising
The catwalk model of the Kardashian-Jenner family is all fire! Kendall's sultry Scorpio Sun and Aries Rising/Moon combination gives her an edgy aesthetic with major sex appeal. Expect lots of red, black and leather in this Kendall's Aries Rising wardrobe, as it's what she feels most comfortable in, paired with super-dark sunglasses to satisfy her secretive Scorpio Sun.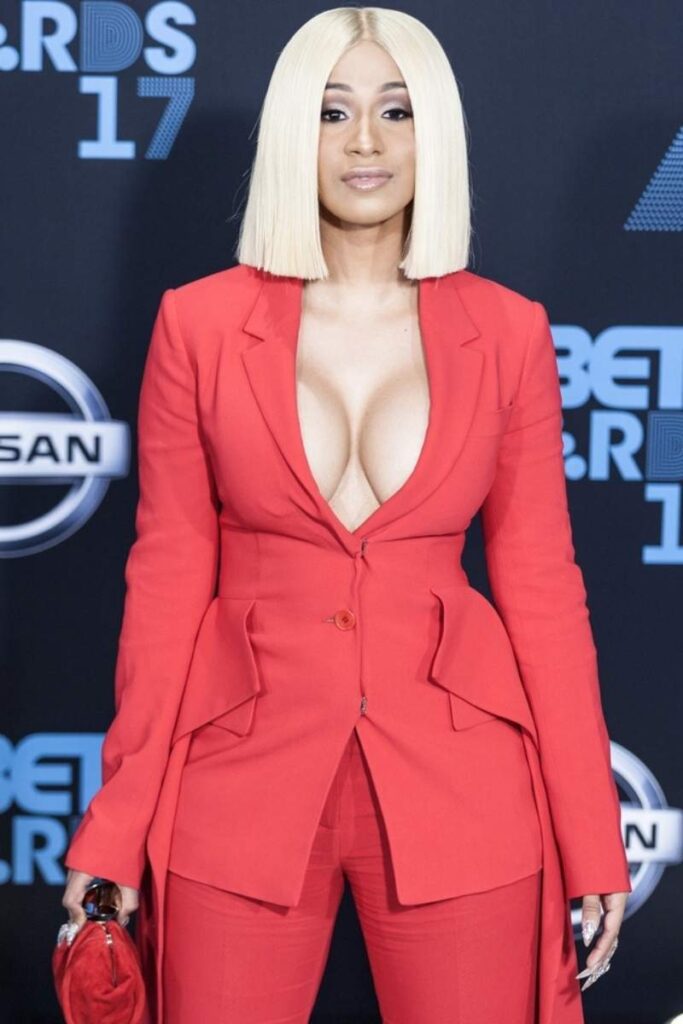 Cardi B
Libra Sun/Aries Moon/Aries Rising
Another double Aries, singer Cardi B channels her Aries Rising style through a multitude of eccentric headpieces and hats. The fashion-obsessed Libra is comfortable in head-turning outfits, which suits her Aries Rising/Moon's need to be centre of attention.
Shakira
Aquarius Sun/Cancer Moon/Aries Rising
The Colombian singer-songwriter has always been a bit of a firecracker, with big hips and even bigger hair fighting for attention in red-hot Aries Rising looks. The Latin style icon is also more comfortable than most when it comes to baring her belly button (hello Cancer Moon).
Joan Collins
Gemini Sun/Taurus Moon/Aries Rising
The English actress and author has one of the most famous faces in the world, typical of Aries Rising celebrities. With a Gemini Sun/Aries Rising, Joan will always be young at heart and she famously covers her face in the sun to prevent those famous features from wrinkle-inducing rays.
Barbara Cartland
Cancer Sun/Aries Moon/Aries Rising
Dame Barbara was a prolific author, known for her flamboyant appearance and outspoken opinions. Her iconic ram-like white curls became her trademark Aries Rising look, paired with pink outfits aligned with her Cancer Sun. In a very Aries Rising move, she once managed a hat shop and wore many outlandish hats to match her outfits.
More Famous Aries Rising/Ascendant Celebrities
Amber Rose
Barbra Streisand
Bette Midler
Bo Derek
Brie Larson
James Dean
Joan Baez
Joan Rivers
Joe Cocker
Penelope Cruz
Samantha Fox
Sandra Dee