With your ruling planet Mars retrograding at the end of 2020, you may feel like you've limped into 2021 as a wounded ram.
Fear not – Mars is direct in 2021 and you'll feel a surge of energy this year that makes up for the downtime you endured in 2020.
The headline news for 2021 is Jupiter and Saturn spending most of their time in innovative Aquarius.
What this new Age of Aquarius means for you, and the rest of the world, is a shift in focus from the traditional to the innovative. 
Expansion & Growth
Your social circle is likely to undergo radical changes this year, with new friendships and different ways of connecting with others lighting up your world.
You may be the zodiac's star solo act, Aries, but this year you'll benefit most from group ventures where you learn that being a team player can pay off big time. 
Even if you're still intent on flying solo, your tribe will be cheering you on from the wings, offering some stellar support on whatever mission you're on. 
The online world, social media and digital technology could also present some rewarding opportunities for you this year, expanding your network, horizons and finances. 
Challenges & Lessons
While one social circle expands, another may prove to be hard work or surplus to requirements this year.
You may need to make difficult decisions over the next couple of years when it comes to the people in your corner, from teammates to proper mates. 
Social media could also feel like a chore this year, as you wrestle with the benefits of 24/7 connection versus a growing need to switch off. 
Disruption & Innovation
As Uranus continues its transit through Taurus, your finances and resources will continue to be unpredictable. 
If one steady stream of income becomes less reliable this year, you'll be encouraged to innovate and find a new way of making and spending money.
Financial freedom, and the price you're willing to pay for this, is a strong theme this year as you continue to weigh up how much money you truly need to live the life you want. 
Read your Aries Monthly Horoscope 

Taurus Yearly Horoscope 2021
2021 is the year to focus on your position, mission and ambition
Expansion & Growth
Jupiter moved into your tenth house of career and unpaid work at the end of the 2020, bringing some much-needed optimism to your professional prospects.
If you've been looking to progress in your field or raise your profile, this year will present you with plenty of opportunities to do so.
In fact, this could be the year that you make your mark in an industry that you've longed to be a part of or finally land that dream job.
All eyes will be on you, so present the best version of yourself to those that matter.
You'll be in the best position possible for achieving your goals and gaining some well-deserved recognition by the end of the year. 
Challenges & Lessons
Joining Jupiter in your tenth house is Saturn, encouraging you to put in the work before you reap the rewards.
The next few years could present the toughest professional challenges you've come across for some time. 
Nothing will come easy, as management, CEOs and professional organisations will prove to be hard taskmasters.
It's all about discipline, work ethic and a willingness to do what's right, rather than what's easy, so Saturn can reward your hard-earned journey to the top.
Disruption & Innovation
You'll continue to shock and surprise people with your personal profile, image and appearance this year, with Uranus in your own sign.
When it comes to your hairstyle, wardrobe and social media presence, you'll be ready to change things up and give 'brand you' a radical makeover. 
You're breaking free of an outdated version of yourself and growing into the person you truly are, leaving the constraints of the old you behind.
It's an exciting transformation and one that could open up new, interesting possibilities for you this year. 
Read your Taurus Monthly Horoscope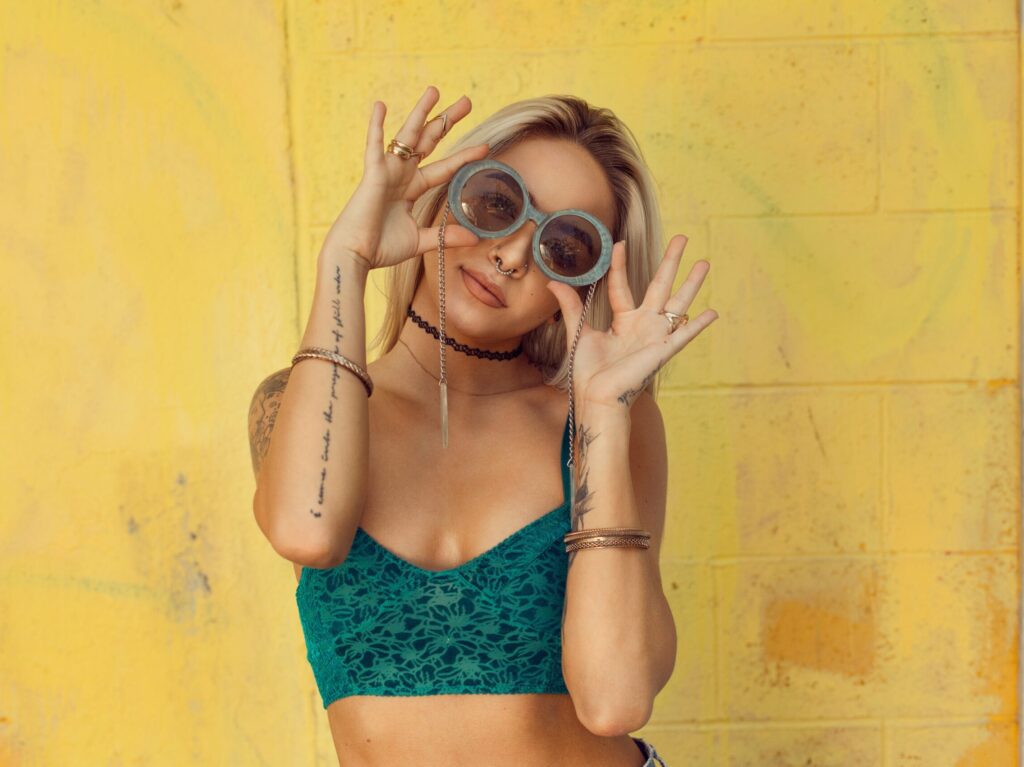 Gemini Yearly Horoscope 2021
2021 is the year to focus on travel and education
Expansion & Growth
You'll be itching to travel this year and make up for lost time during 2020, when COVID-19 restricted your options.
Long-haul luxury and exotic cultures will appeal to your thirst for knowledge, so don't be surprised if you find yourself booking an epic trip to a far-flung destination.
This isn't just about living out your jetsetting fantasies, though.
Jupiter in Aquarius brings fresh opportunities for expanding your knowledge, horizons and prospects via travel, education and foreign cultures.
So it's more than just a holiday from reality this year, it's the trip, or the head trip, of a lifetime that could open many new and exciting doors for you. 
Learning and education will be a strong theme in 2021, whether you're preparing to study a new subject or you're stepping in to more of a teacher role.
Foreign people, places and organisations with a global presence will be beneficial for you this year, expanding your horizons in more ways than one.
From learning a new language to relocating to another part of the world, going global is very much on your agenda this year. 
Challenges & Lessons
It won't quite be as simple as digging out your passport and packing a case unfortunately.
Though Jupiter spurs you on to dream big, sensible Saturn, also in Aquarius, reminds you that it pays to be cautious when it comes to your travel and learning goals over the next few years.
Ongoing restrictions and rules on travellers are likely to challenge the industry to change in order to stay afloat.
Last minute, carefree plane-hopping could be a thing of the past, so be prepared to plan your journeys in advance, adhering to rules, regulations and insurance requirements. 
The UK's exit from the EU could also make previously simple travel plans more complex, therefore you should pay attention to the implications of Brexit on your travel, study or relocation plans too. 
This applies tenfold if you were planning on studying or working abroad with a foreign company or organisation post-COVID.
The road to your destination may be harder that you thought, but it's still absolutely possible to get there, if you put in the hard work. 
Disruption & Innovation
The revolution in your head continues, as unpredictable Uranus works its way through your twelfth house of secrets and hidden matters.
What other people may not see, apart from your therapist or closest confidantes, of course, is that the work you've done so far has already changed who you are and how you feel your way through life. 
Your spiritual side is rebelling against everything you thought you knew, whether it's religion, astrology or tarot, and you'll continue to experiment with these concepts over the next few years.
By the end of this Uranus transit in 2026, you will have finished the radical inner work and be totally ready for a public relaunch. 
This also applies to any relationship or project that must be kept under wraps for now – come 2026, it will be out there for the world to see.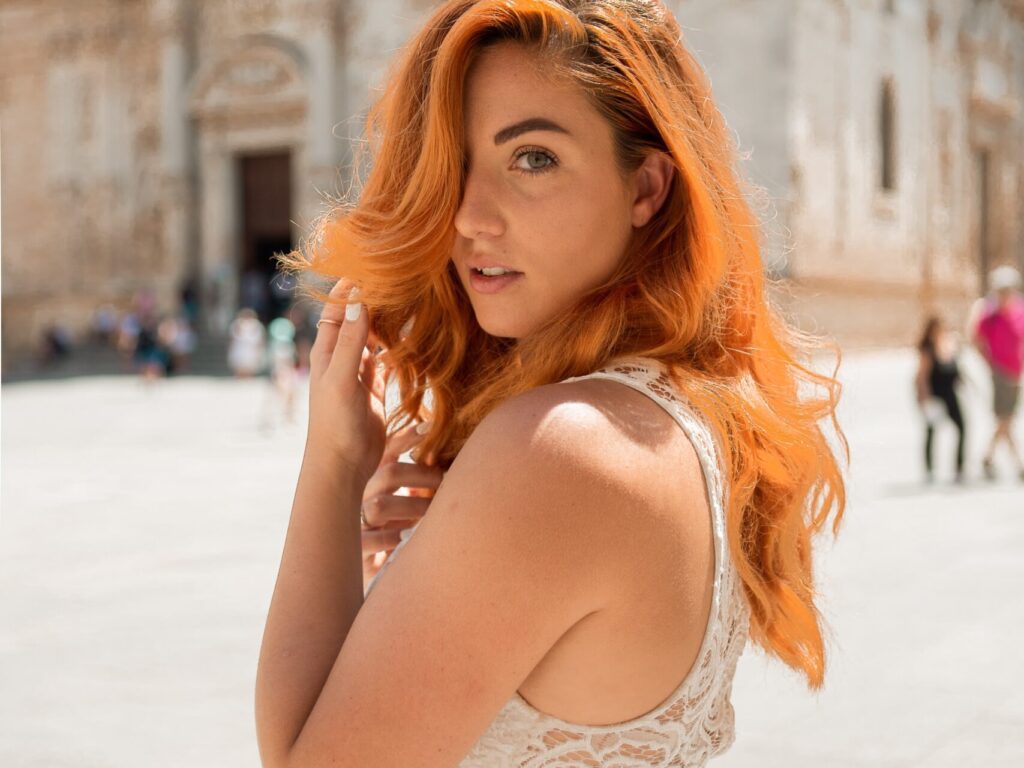 Cancer Yearly Horoscope 2021
2021 is the year to focus on the serious stuff
Expansion & Growth
Lots of adulting could be on the cards this year, as Jupiter moves into your eighth house of mortgages, marriages and other people's money.
The opportunities for investments and mutual agreements could be massive this year, from joint property ventures to legally-binding business arrangements. 
There's never been a better time to seek financial help and you could find that it's offered up in abundance.
It shouldn't surprise you, but other people really buy into what you're selling.
Alternatively, you could find that you're the one with a keen interest in investing in the success of others.
If all this feels like all work and no play, the even better news can be found in the bedroom.
Generous Jupiter is in the mood for hooking up, so you might get lucky in more ways than one this year!
The opportunities for merging with another can come just as easily in the bedroom as they do in the boardroom.
Sex will practically be offered to you on a plate this year, but it will be your call whether you fancy what's on the menu or not.
Too much of a good thing can very quickly turn into a bad thing, especially if it comes with strings attached…
Challenges & Lessons
Serious Saturn is here to remind you that there's always a price to pay for a good time. 
Saturn in your eighth house is about taking your responsibilities to commitments of all kinds seriously.
So although the money and verbal agreements may be flying around when Jupiter's involved, Saturn wants you to shore things up with some formalities. 
It will pay off to be more cautious, looking at the fine print before you leap into bed with any professional or personal partners. 
With Saturn in this position, you will find it harder to back out of any binding agreements at a later date, so do make sure you know what you're signing up for before you go all in. 
You could also find that you owe someone more than you thought, both emotionally and financially. 
Be prepared to pay off any karmic or monetary debts if the creditor decides to call it in. 
Disruption & Innovation
Ongoing changes to your social circle continue this year, so even if the faces remain the same, the way you relate to each other will be radically different.
Uranus in your eleventh house of teams, tribes and technology since 2018 has probably impacted you more than any other sign, in terms of how you've had to adapt to socialising in the COVID age.
As a real people person, you've likely found it super-challenging to replace in-person contact with screen time.
Yet, the social revolution will continue for you until 2026. 
Expect the unexpected, with friends becoming colleagues and colleagues becoming friends, in an ever-changing social shuffle. 
This also applies to your relationship with social media and the technologies that facilitate it.
You could be the person leading the social media revolution via a new channel or app, or rebelling against it completely with a total purge. 
The new Age of Aquarius could finally set you free of any group or team constraints that have held you back for far too long, as you reject the old in favour of a setup that's very new – and very you. 
Read your Cancer Monthly Horoscope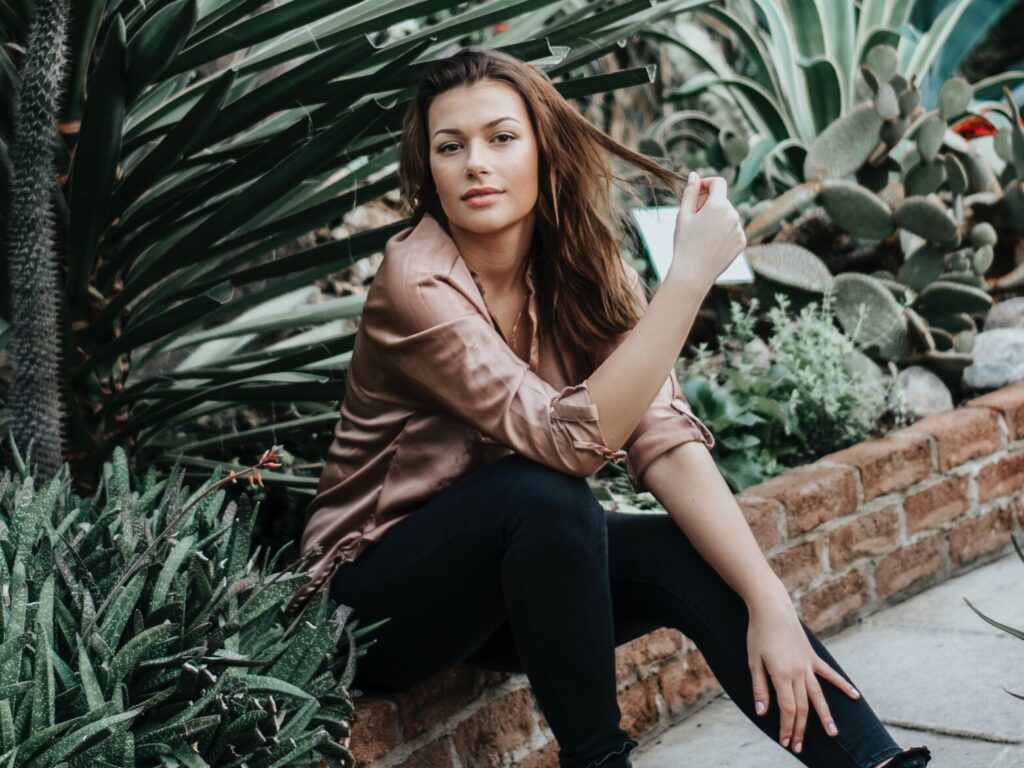 Leo Yearly Horoscope 2021
2021 is the year to focus on relationships and partnerships
Expansion & Growth
If lockdown life limited your opportunities for mating and relating last year, lucky Jupiter is here to revive your romantic prospects.
A solo Leo is a sad Leo, after all, a queen needs some loyal subjects to lap up her every move. 
Even if the dating landscape looks a bit different this year, you'll be presented with plenty of options when it comes to finding new admirers. 
For those Leos already living in a luxurious lair with their mate, you could take the partnership to another level in 2021. 
The options you'll have when you're one half of a power couple far outweigh anything you could dream of on your own.
Teaming up with someone else pays off big style in any area of your life this year, not just romantically.
Pairing up with a friend, colleague or business partner for a joint venture could lead to staggering opportunities for you too.
Challenges & Lessons
Although partnerships and relationships bring rewards this year, they're not without their challenges.
Saturn in your seventh house could make life harder than you'd like when it comes to forging ahead with dating and mating.
Maybe it's logistics, or maybe it's just life getting in the way, but the barriers to forming meaningful, beneficial relations are there to be overcome this year. 
You may also find it a struggle to share the spotlight with another if you've partnered up for a project or professional venture.
Two heads may be better than one, but you're so used to being the main attraction that you perceive any other setup as a challenge to your sovereignty.
The real challenge is learning to co-exist in a way that feels balanced, fair and equally rewarding. 
Anything else will result in resentments and rows, possibly of the legal sort. 
If you've not been happy in an existing relationship or partnership for some time, then the challenges presented over the next few years will make or break things.
Disruption & Innovation
Since 2018 you've rejected the norm when it comes to your position, mission and ambitions.
Your industry and career path has gone through some radical, unexpected changes, with many twists and turns still to come before Uranus moves out of your tenth house in 2026.
From rebelling against traditional office working setups to rejecting the standard 9-5, Leos have been at the forefront of sweeping changes on the career and public profile stage.
It's no wonder that fellow Leo Meghan Markle has created shockwaves by rejecting and reinventing the notion of what it means to be a member of the royal family in the modern age. 
Just like Meghan, you'll continue to go against the grain and revolutionise your paid or unpaid position this year, gaining freedom through or from your next career move. 
Read your Leo Monthly Horoscope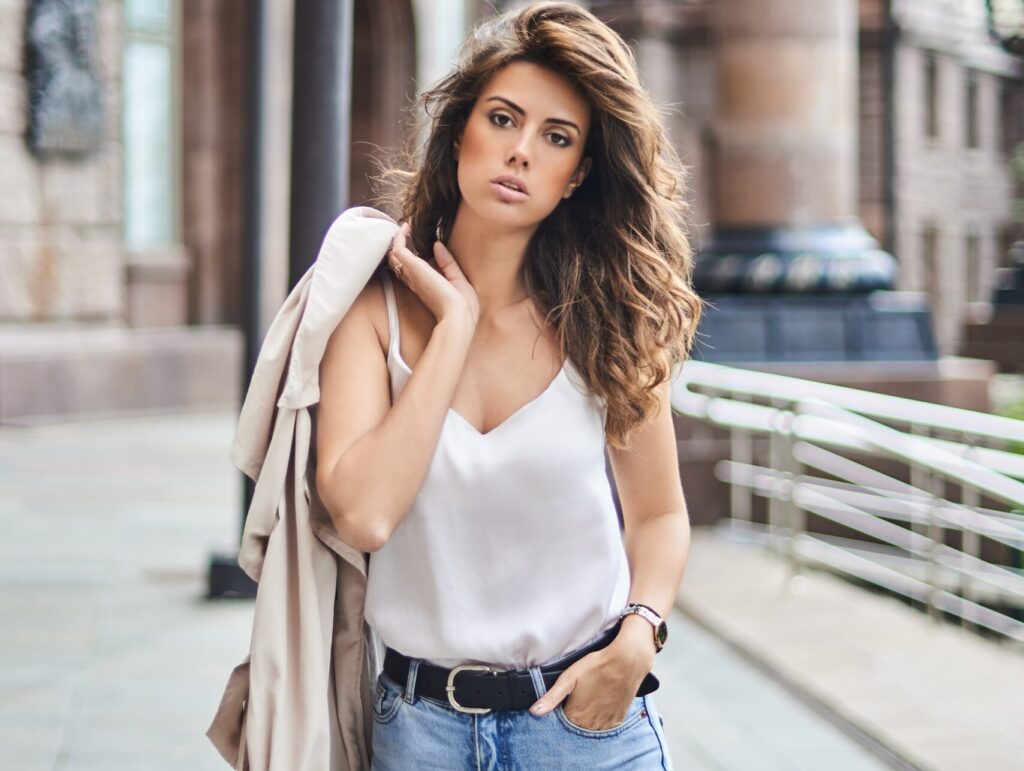 Virgo Yearly Horoscope 2021
2021 is the year to focus on work and wellness
Expansion & Growth
You'll love what 2021 has in store for you, with Jupiter in your detail-driven sixth house for most of the year.
This lucky planet expands your working life and brings opportunities to increase your role, remit and responsibilities, if that's what you're hoping for. 
Proceed with caution when it comes to saying yes to every task, though.
Jupiter is all about more, more, more, but your body and mind may be telling you that you've taken on more than enough. 
Virgos love to be of service and you'll put yourself in the best position to serve others if you focus more on your own wellness this year. 
From a new fitness regime to an overhaul of your diet, you could gain massive rewards from a health makeover that's just what the doctor ordered. 
Conversely, the gain could be coming in other less favourable ways, as jovial and generous Jupiter has a habit of encouraging excesses of another kind. 
There is such a thing as too much exercise, too much good food and way too much wine, so curb your enthusiasm for taking things to either end of the extreme. 
Challenges & Lessons
Restrictive Saturn is also in your sixth house this year, so it's not all sweetness and light in your working life.
While Jupiter encourages you to seek out more, the effect of Saturn in this area of your life could make things tough when it comes to actually securing a new role or gaining additional responsibilities.
Work could really feel like hard work this year, with tangible rewards in short supply until Saturn finishes its transit of Aquarius in 2023. 
You need to knuckle down and play the long game this year, in more ways than one.
Instant gratification may not be forthcoming in your health and fitness regimes either, with changes taking time to really take effect.
Patience, planning and paying attention to the details is the name of the game, dear Virgo, and you're the best when it comes to playing it. 
Disruption & Innovation
The unpredictable nature of your travel and education activity continues with more disruption likely in 2021, thanks to the effects of Uranus in Taurus. 
Since 2018 you've been revolutionising the way you travel and learn in the world, perhaps combining the two for a radically different solution to expanding your horizons.
Your wings were clipped last year with COVID-19, but the revolution continues and you'll discover or create new ways of travelling and learning.
The aim has always been freedom from the past way of doing things, so changes to these industries will suit you more than most.
Whether you're at the forefront of reducing your carbon footprint by rejecting cheap flights or one of the students turned teachers in online education, you can be sure that this area of your life will look dramatically different by 2026. 
Read your Virgo Monthly Horoscope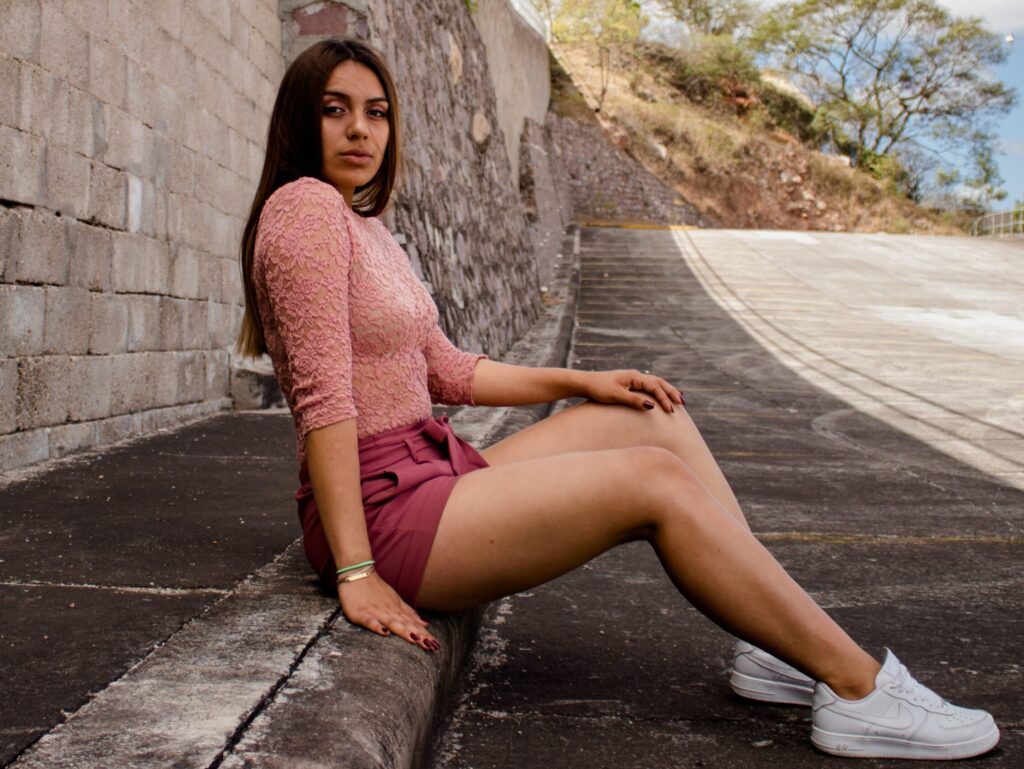 Libra Yearly Horoscope 2021
2021 is the year to focus on love, creativity and younger generations
Expansion & Growth
It will be music to your ears that Jupiter is in your fifth house this year, bringing endless possibilities for your love life.
A Libra without a lover is not a happy Libra, so if romance has been in short supply lately, you'll feel a welcome boost from Jupiter in Aquarius.
A passion project could also expand greatly this year, bringing some exciting opportunities into your life. 
Children and younger people will play a major part in your year, so expect to welcome some fresh new faces if you don't already have close bonds to a younger generation.
Whether it's professional or personal, projects involving younger people will be incredibly rewarding for you in 2021. 
Challenges & Lessons
Being passionate about something or someone doesn't guarantee that things will run smoothly.
Especially when it comes to love and romance, the right person is not necessarily the easiest one to get along with.
So love will have its ups and downs over the next few years, but the experiences you have with this other person, or people, will prove to be invaluable.
The same goes for your relationships with children, younger people and creative projects.
The rewards are there – but you need to work for them. 
Disruption & Innovation
You've been rebelling against all forms of commitment since 2018, thanks to freedom-loving Uranus transiting through Taurus.
That doesn't mean that marriages and mortgages are off the cards.
It just means that you want commitment on your terms, not someone else's idea of what commitment looks like.
The value of your assets, investments and property may continue to fluctuate until 2026, when you'll finally be free of anything you've outgrown.
Read your Libra Monthly Horoscope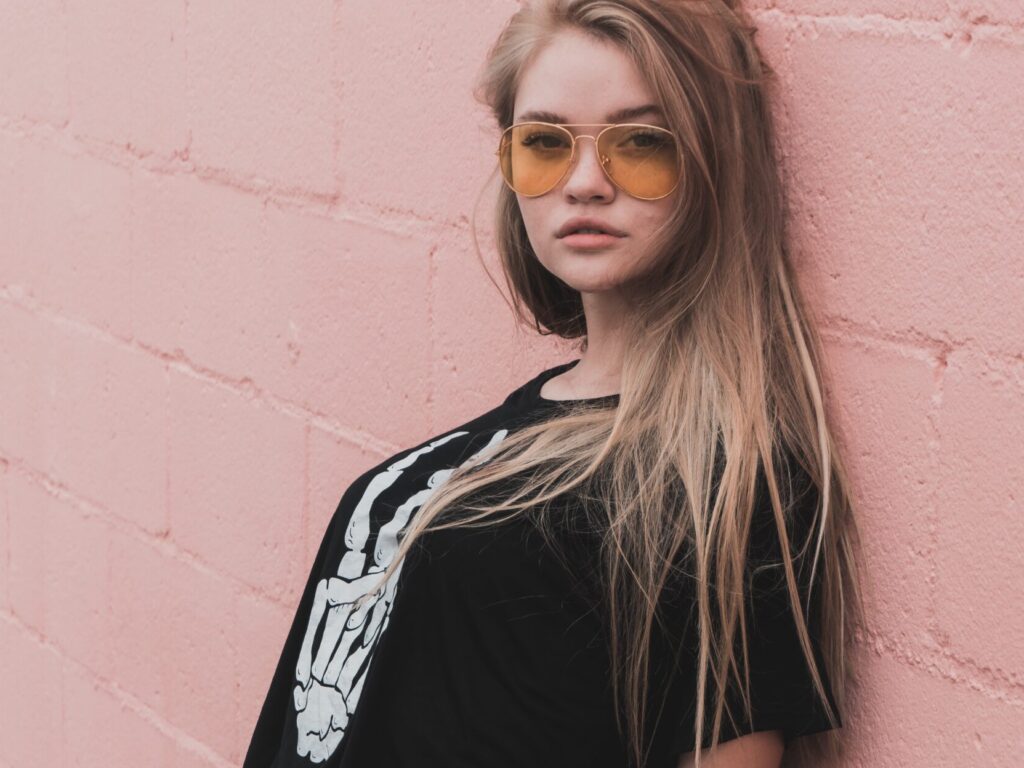 Scorpio Yearly Horoscope 2021
2021 is the year to focus on home and family
Expansion & Growth
Home is where the heart is this year, as you focus on your roots and family support system.
From moving to a larger property to welcoming new family members, this area of your life will expand in more ways than one in 2021.
When it comes to improving your income, family businesses and home-based ventures could prove extremely profitable for you this year. 
For example – the opportunity to work from home and gain more time with your family, and more money, as a result of saving on commuting.
Or maybe it's a kitchen table idea that takes off in a big way or a property venture that boosts your bank balance.
The opportunities do really lie very close to home for you this year. 
Challenges & Lessons
Saturn is also in your fourth house of home and family, so you'll need to work at making those opportunities pay off for you.
The taskmaster of the zodiac shows up in this zone of your chart for the next few years, encouraging you to put in the due diligence on any home-related plans.
A renovation project may provide you with profit, but make sure you're fully aware of how much work is involved before you start buying the paint. 
As rewarding as family relationships are, some are harder work than others.
If there's been issues in this area, Saturn is encouraging you to be the adult and do whatever work is needed to improve this situation. 
This is especially true if Jupiter boosts your family circle with a brand new face – now's the time to be the responsible parent, aunty or grandparent this situation demands. 
Disruption & Innovation
Your relationships and partnerships continue to be unstable, thanks to the ongoing influence of unpredictable Uranus moving through your seventh house.
Splitting or committing is common under this transit, so expect the unexpected in your romantic, business and platonic relationships until 2026 when Uranus moves on.
Although it's a dramatic time for your relationships, you may feel exhilarated to finally be free of old ways of mating and relating.
In some cases, you'll find freedom from or through another person, who leaves or enters your life over the next few years. 
And once you're finally free of the old, you'll be fully ready for the new, whatever that looks like.

Sagittarius Yearly Horoscope 2021
2021 is the year to focus on communication and friendship
Expansion & Growth
You'll have plenty of opportunities for connecting this year, as your network expands in more ways than one.
As the rest of the zodiac knows, Sagittarius always has an opinion, but this year you'll have a voice too.
From podcasts to blogs and local newspapers, you'll find there's a place for your message on many mediums this year. 
Jupiter in your third house also finds luck in your inner circle, with friendships and siblings opening doors for you in 2021. 
Sometimes it really is about who you know, and this year you'll know all the best people!
You might also have the opportunity to take some short haul trips this year, so keep an eye on travel corridors opening up. 
Challenges & Lessons
You're reminded that success sometimes goes hand in hand with great responsibility.
While this year may be all about getting your message out to the masses, Saturn steps in to make sure you're aware of the consequences of showing up. 
It might feel harder than you'd like to make sure that your voice is being heard and understood in the way that it was intended. 
This will be a theme over the next few years, so it's a a work in progress for you to refine your message and how it's delivered. 
Not everyone will receive it how it's intended and this is especially true when it comes to your inner circle.
There could be challenges in the relationships you have with siblings and friends who are like family to you. 
If this is an area that you've neglected recently, then Saturn will reward you for putting in the groundwork over the next few years.
Your commute could also present a challenge this year, which may have you evaluating whether it really makes sense to live where you currently do.
Moving closer to work for a shorter commute or staying put and looking for a job that's more local are highly likely, and you might hit the perfect solution that sets you up for a better 2023. 
Disruption & Innovation
The changes in your everyday routine continue, as unpredictable Uranus is in your sixth house of work and wellness until 2026.
You may wonder why working life has to be so unsettled and ever-changing, but the ultimate goal of this transit is to free you from something that doesn't serve your future self.
So whether it's the job itself that needs to go, or your role just needs to be radically changed in order to satisfy you, the changes will continue to revolutionise what work really means to you. 
The same applies to your health and fitness regimes, or lack of them.
Any issues that spring up at this time are there to show you that the old ways are no longer fit for purpose.
Question and rebel against everything you thought you knew and you'll find what really works for you. 
Read your Sagittarius Monthly Horoscope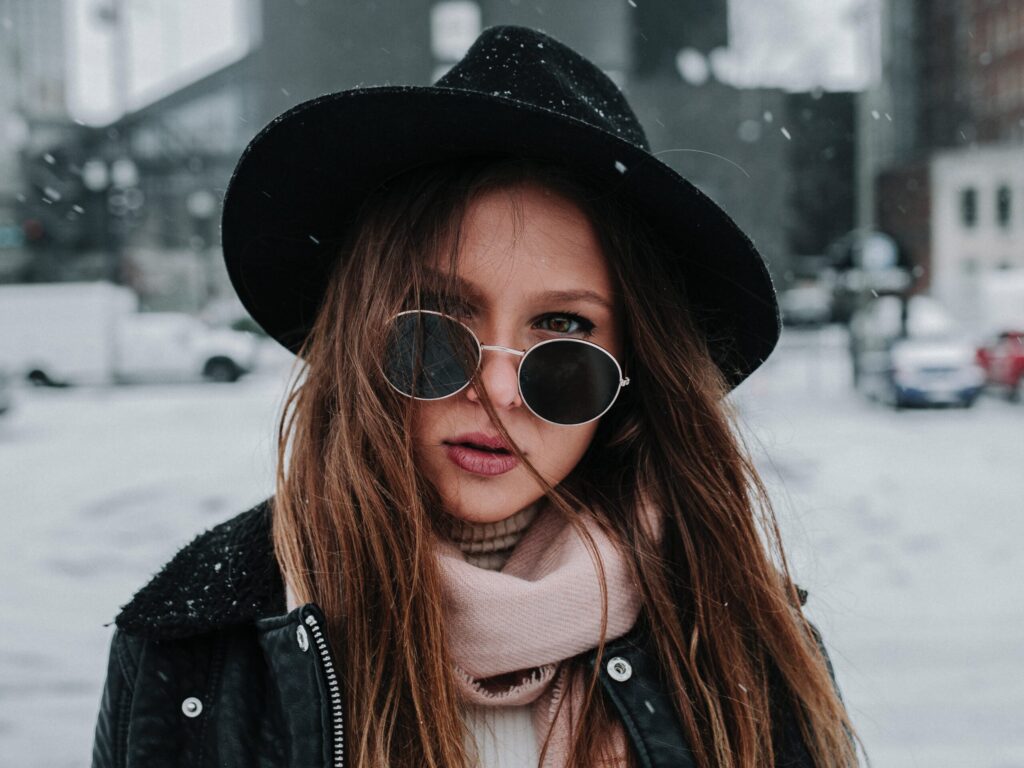 Capricorn Yearly Horoscope 2021
2021 is the year to focus on your finances, self-worth and values
Expansion & Growth
You had some tough transits last year with a planetary pile-up in Capricorn.
The good news is that the hard work is likely to pay off in a big way this year, as Jupiter moves in to your second house of finances.
Jupiter is all about expansion, so if you've been waiting for a financial reward for all that hard work, this could be the year you get it.
Increasing your salary or bank balance can also give your own self-worth a boost, so welcome the good vibes and know that you're absolutely worth it!
One bit of caution, though – you may find that you have expensive taste this year, so do try to hold back from any impulse big ticket purchases.
It's out of character for usually-cautious Capricorns, but the treat yourself vibes will be strong this year!
Challenges & Lessons
Saturn is also in the second house of your chart, so it's not all plain sailing.
There's no disputing that the rewards will be there for you, but the work may feel harder than ever.
Working for your money is a real theme of Saturn in the second house, regardless of how many opportunities there are for it to come your way. 
You might also find that restrictions come into play, especially if you're planning a big ticket purchase. 
Doing the work on yourself might also be a theme over the next few years, especially if your self-esteem has taken a dip recently.
Disruption & Innovation
With unpredictable Uranus in Taurus, your love life will certainly be interesting this year!
The transit of this rebellious planet through your fifth house of romance, creativity and children is all about change and a rejection of old ways.
From new partners to changing up your bedroom routine, there won't be a dull moment when it comes to love. 
If you've started a creative project under this transit then it could be a game-changer in your field.
Children and younger people, or any projects related to those younger than you, will throw up plenty of surprises, many of them life-changing for you. 
Read your Capricorn Monthly Horoscope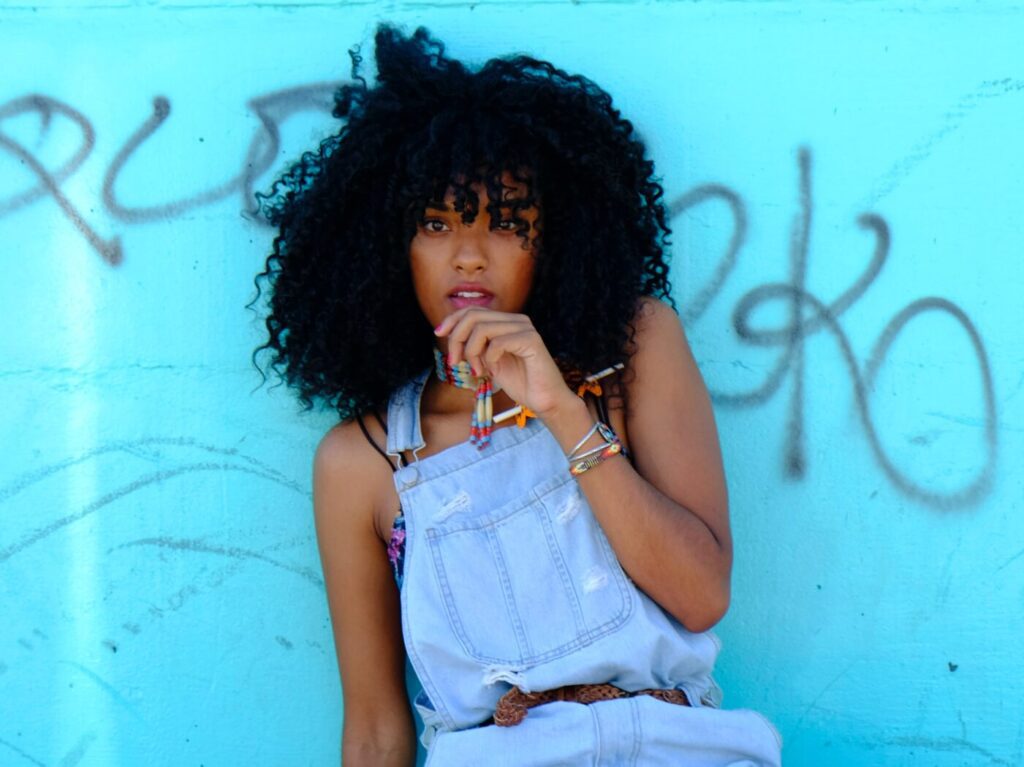 Aquarius Yearly Horoscope 2021
2021 is the year to focus on your brand, image and profile
Expansion & Growth
You may have heard, but it's the new Age of Aquarius and it's all about you!
Astrologers have been all excited about Jupiter and Saturn moving into your sign, in terms of what it means for the collective.
Individually, Aquarius people will find themselves front and centre of attention.
Whether you like this or not isn't the question, it's what you can do with it that matters.
Any opportunities you have this year will be connected to your face, image or profile, so make sure that your first impression says everything you want it to.
If it does, you'll attract the right kind of opportunities to take your personal ambitions to the next level.
For some Aquarians, this could be life-changing profile-raising activity, with your name and face in lights on the big screen, front page or social stage. 
Challenges & Lessons
Sobering Saturn will do its job to remind you that success doesn't come easily this year.
The taskmaster of the zodiac is in your sign until 2023, so expect to work hard at getting your name, face and image in front of those that matter.
It's a challenging transit but one that can be rewarding if you meet the obstacles head on instead of trying to avoid them. 
For many Aquarius people there may be issues with 'brand you', in terms of image or reputation, whether you're aware of it or not.
This is the time to work on things and emerge as a better version of yourself later. 
Disruption & Innovation
The changes to your home and family setup continue this year, with your ruling planet Uranus moving through the fourth house of your chart. 
Under this transit, disruptions to your home and family life could be commonplace, unsettling the stability you once had.
Arrivals and departures in the family circle or buying and selling family homes are just some examples that often show up when Uranus resides here. 
There's a feeling of freedom from the past when this transit ends in 2026, where your home and family life is likely to look very different to how it does now. 
Read your Aquarius Monthly Horoscope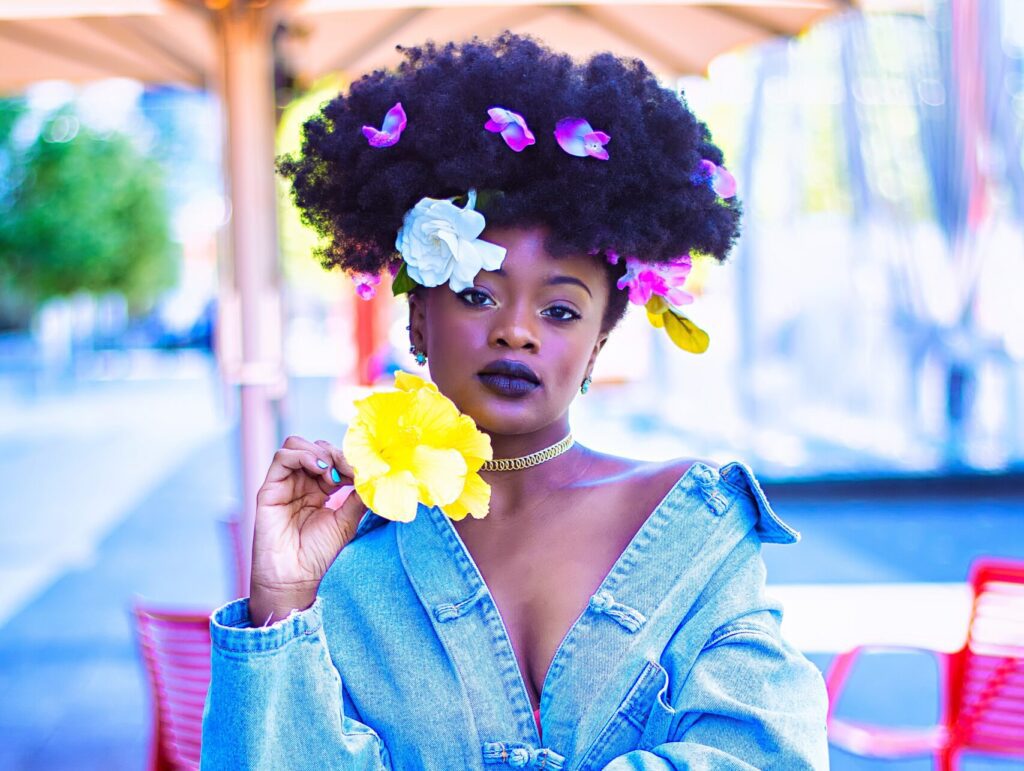 Pisces Yearly Horoscope 2021
2021 is the year to focus on your spirit and psyche 
Expansion & Growth
The new Age of Aquarius expands your spiritual side, with Jupiter encouraging you to grow your interest in religion, meditation or healing.
In addition to expanding your mind, an interest in these areas could provide some professional opportunities for you.
It's the ideal time to consider studying these subjects formally or taking your practical practice to the next level, as the rewards could be huge. 
A lot of this work could take place behind the scenes, hidden from the view of others, so if it's a secret side hustle then it could take off in a massive way.
You'll benefit immensely from counselling and therapy too, so consider looking into this if there's an issue that you're ready to overcome. 
Challenges & Lessons
While the opportunities in this area may be plentiful, the road ahead may not always be easy.
Jupiter will encourage you to be enthusiastic and optimistic about this area of your life, but it will still be hard work to achieve the desired outcomes.
Think carefully about your path if it involves a personal interest becoming something more public and formal.
Something you enjoy as a hobby may not come as naturally when you work on making it a way of life.
That doesn't mean that you shouldn't go ahead with your plan – just be aware that it may not flow as easily as you thought. 
The same applies to any counselling, therapy or healing you embark on.
The rewards are there, but they may not become entirely obvious until the end of this transit in 2023. 
Disruption & Innovation
It's a tricky time for relationships with your inner circle, as changeable Uranus moves through your third house.
The planet of disruption is here until 2026, so you might find that people change, or come and go.
Your siblings, neighbours and friends that are more like family may not be as reliable during this transit.
The familiar faces in your life may be affected by changing circumstances that have a knock-on effect for their relationship with you.
For example, your neighbours move out and a new family moves in. Or your sister has a baby, changing the dynamics in your relationship. 
Short haul travel and commutes continue to be affected by the impact of COVID-19, but it feels intensely personal for you, as you rethink and reinvent what this area of your life looks like.
If you're involved in any communication-led projects, like podcasts, blogs and newspapers, shockwaves will continue to affect your work here.
As unpredictable as things are, they'll offer you a path to creative freedom by the time 2026 comes around, where things will look radically different to what they do now.