Born under the sign of The Twins? Then you'll want to know all about Gemini fashion and style!
Ruled by restless Mercury, Gemini fashion is bright, sparkly and colourful, matching this Air sign's personality.
If you've got strong Gemini placements in your birth chart, then your style will be strongly influenced by this zodiac sign.
Check your natal chart and look for these key Gemini placements that reveal your horoscope style secrets:
Sun in Gemini (the true you, how you shine)
Gemini Rising/Gemini Ascendant/Gemini in 1st House (your brand, image and first impression)
Gemini in 2nd House (your shopping style)
Venus in Gemini (beauty and aesthetic style)
Discover how to dress like a Gemini with some Air sign-inspired fashion tips…
What does a Gemini wear?
Sun in Gemini and Gemini Rising are attracted to bright colours and sparkling details.
Many Gemini style icons, like Kylie Minogue, Lana Del Rey, Naomi Campbell and Emily Ratajkowski, are known for their extroverted fashion choices.
The original showgirl Marilyn Monroe was a Gemini who sang about sparkly diamonds being a girl's best friend.
Kylie Minogue is never far away from a sequin dress or those iconic gold lamé hot pants.
A real fashion magpie, Gemini's fashion sense is the most eye-catching of the zodiac.
Neon colours, clashing prints and shiny sequins are all favourites of Gemini style queens. Dressing like a Gemini is fun!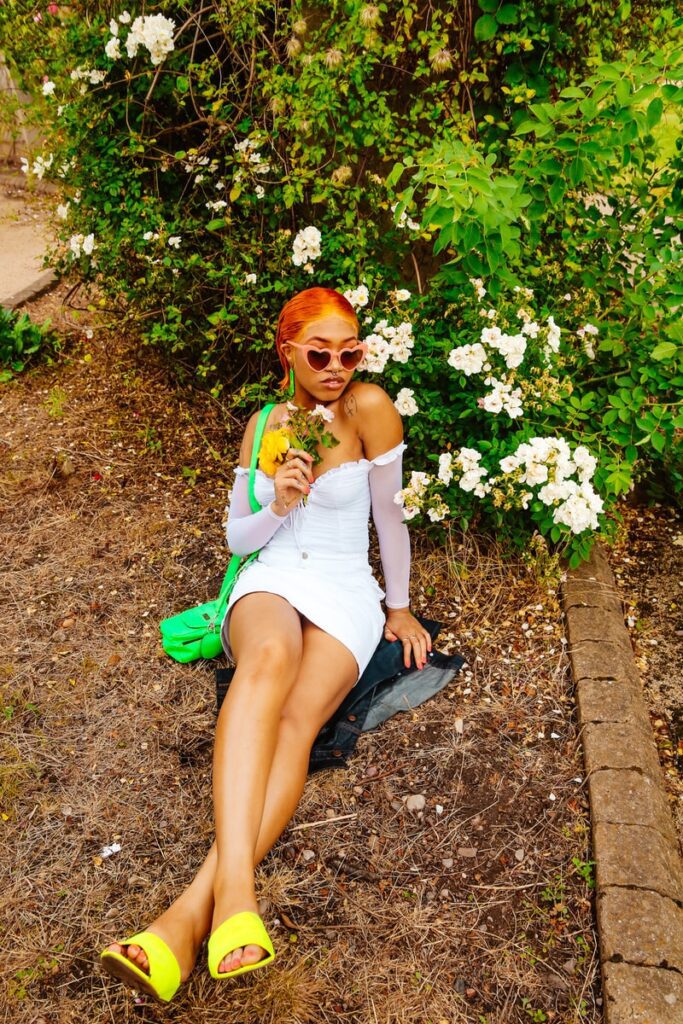 The Gemini colour palette
Pretty much anything goes when it comes to the Gemini colour palette!
They will always be drawn to the brightest shades, but sunny yellow is a Gemini power colour.
Even the most neutral Gemini can't resist a flash of neon colour or metallics to break up their monochrome look.
Turquoise, pink, lime green and white are also strong colours for the Gemini wardrobe.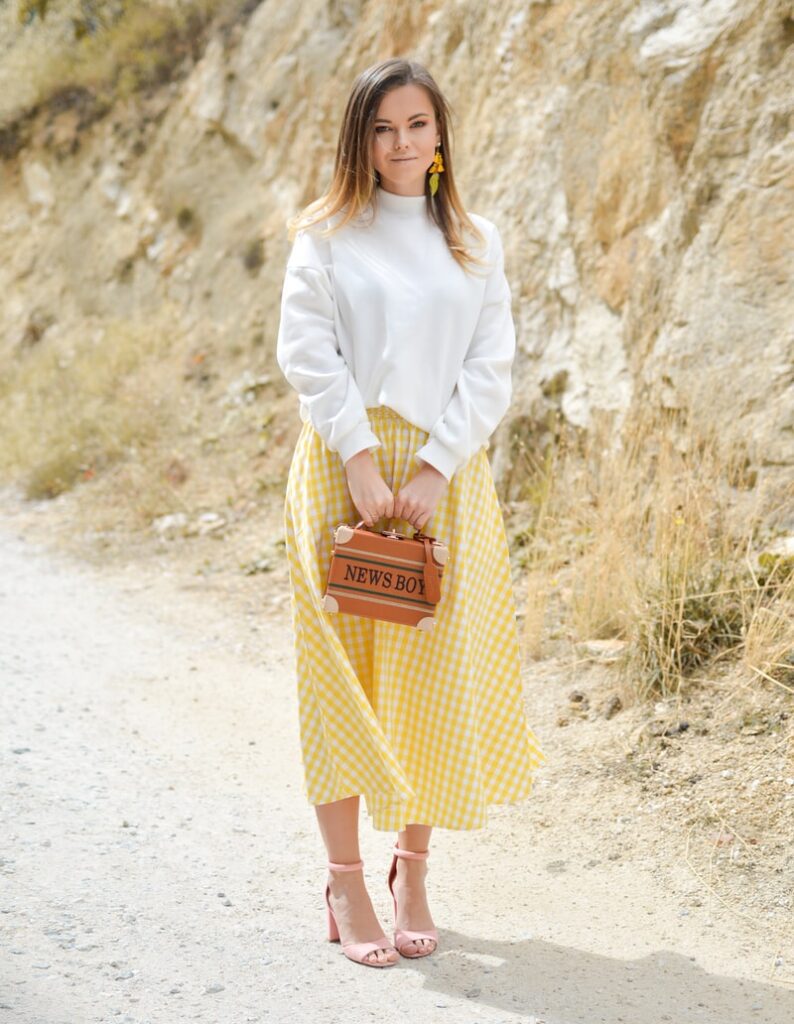 Gemini outfits
From sequin-covered showgirl styles to retro neon brights, Gemini outfits are anything but dull.
Gemini rules the hands, arms and lungs so these are the areas that you may notice when it comes to Gemini fashion and style. 
Decorative bracelets, stacked rings and on-point manicures are a Gemini's favourite way to accessorise their look.
Twinning is winning where Gemini outfits are concerned and this is a sign that doubles up on everything.
The Olsen Twins are famous Geminis who love to coordinate their style, and many Geminis end up being part of a fashion double act with one of their many friends.
Geminis love a style-savvy sidekick whose fashion sense complements their own!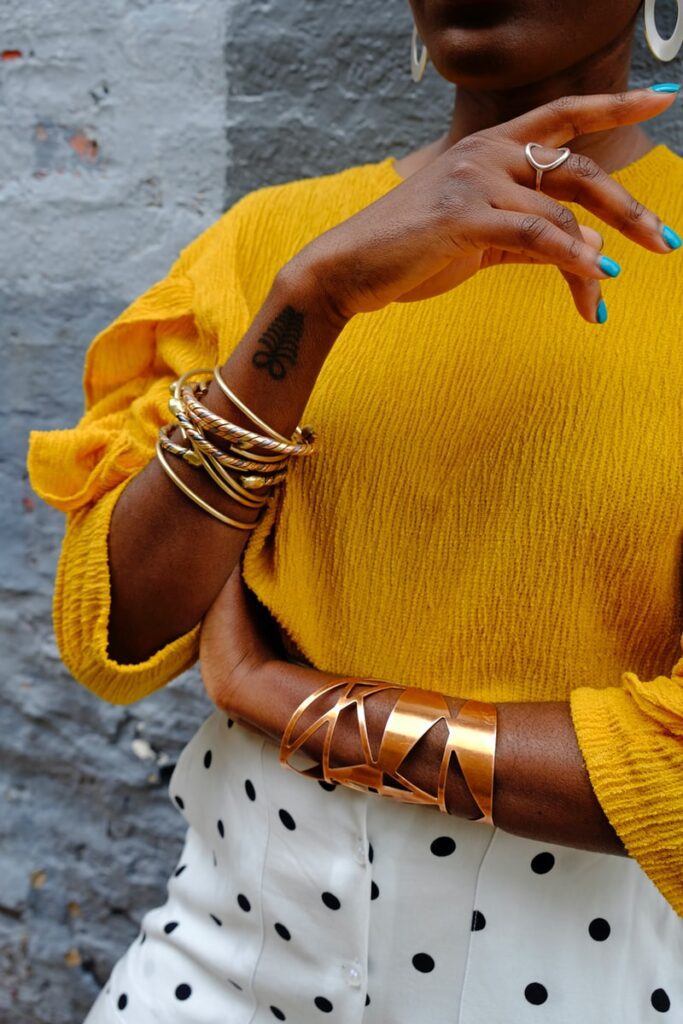 The best Gemini outfits are fun, sassy and real conversation starters, which this chatty sign loves.
Create a Gemini aesthetic with some key Air sign approved styles:
Mirrored sunglasses
Embellished headband
Sparkly jewellery
Printed scarves
Stacked rings
Neon brights
Clashing prints
Sequins
Lamé
Metallics
Coloured faux fur/feathers
Gloves
Sleeveless tops and dresses
Statement sleeves
Yellow
White
Turquoise
Pink
Lime green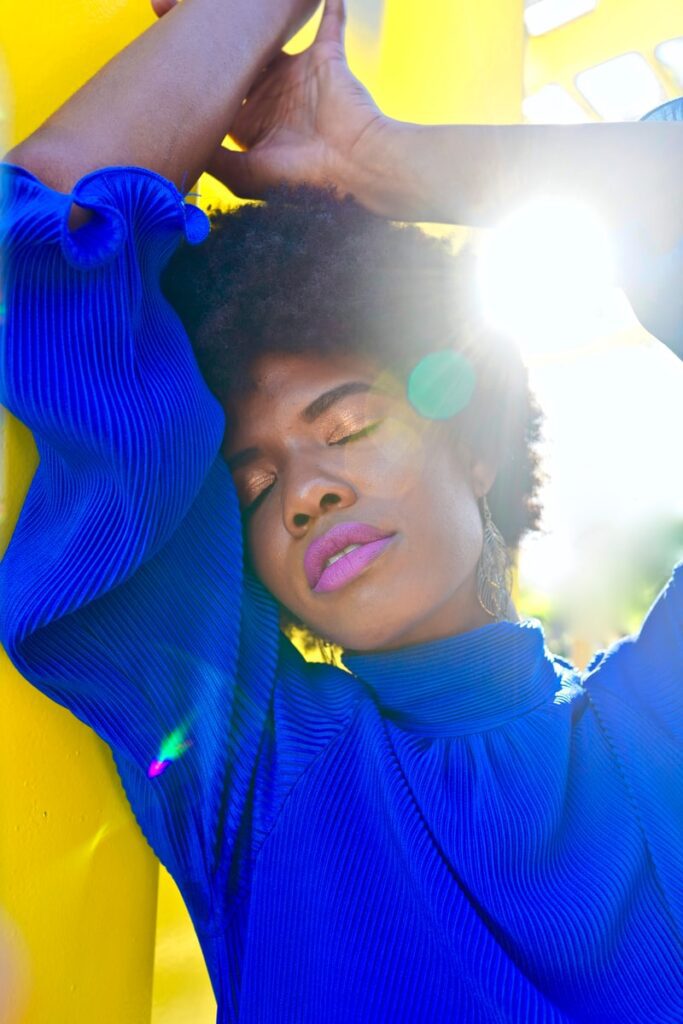 Gemini hair and beauty
Strong Gemini placements in your chart, especially Venus in Gemini, indicates a need to keep things fresh when it comes to hair and beauty.
Everyday Gemini makeup is fresh faced and shiny, while full on glamazon Gemini beauty is showgirl style.
Think big lashes, glittery eyeshadow, dramatic liner and a neon bright lipstick.
When it comes to Gemini hairstyles, this sign gets bored easily so will always be changing their hair colour and cut.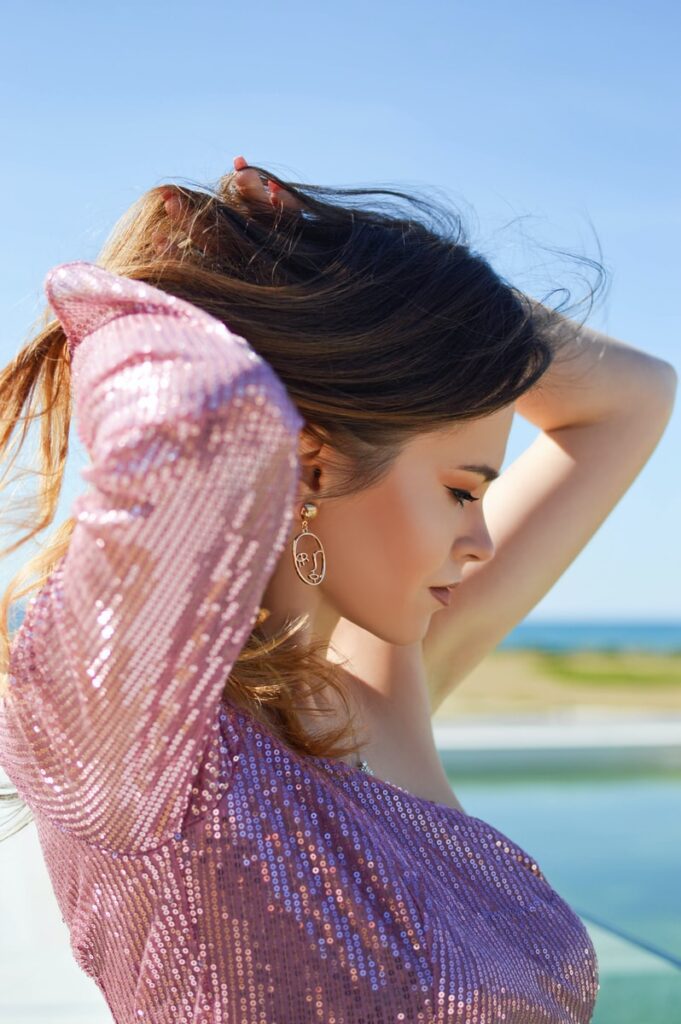 Gemini shopping style
The shiny object syndrome that Gemini fashionistas have leads to many impulse purchases, as they're always on the lookout for something new.
Charity shops and online resale platforms are full of discarded Gemini castoffs that have only ever been worn once!
Shopping is a bit of a social affair for Geminis, who prefer to have a fun day out with friends when shopping for an outfit.
Their online shopping style is erratic, as Geminis like to shop around rather than stay loyal to one website or app.
Sociable Geminis love to share their style on social media and they're also very easily influenced by Instagram and TikTok trends. 
Read more about zodiac fashion and style